How Much Would You Spend On Her Dress?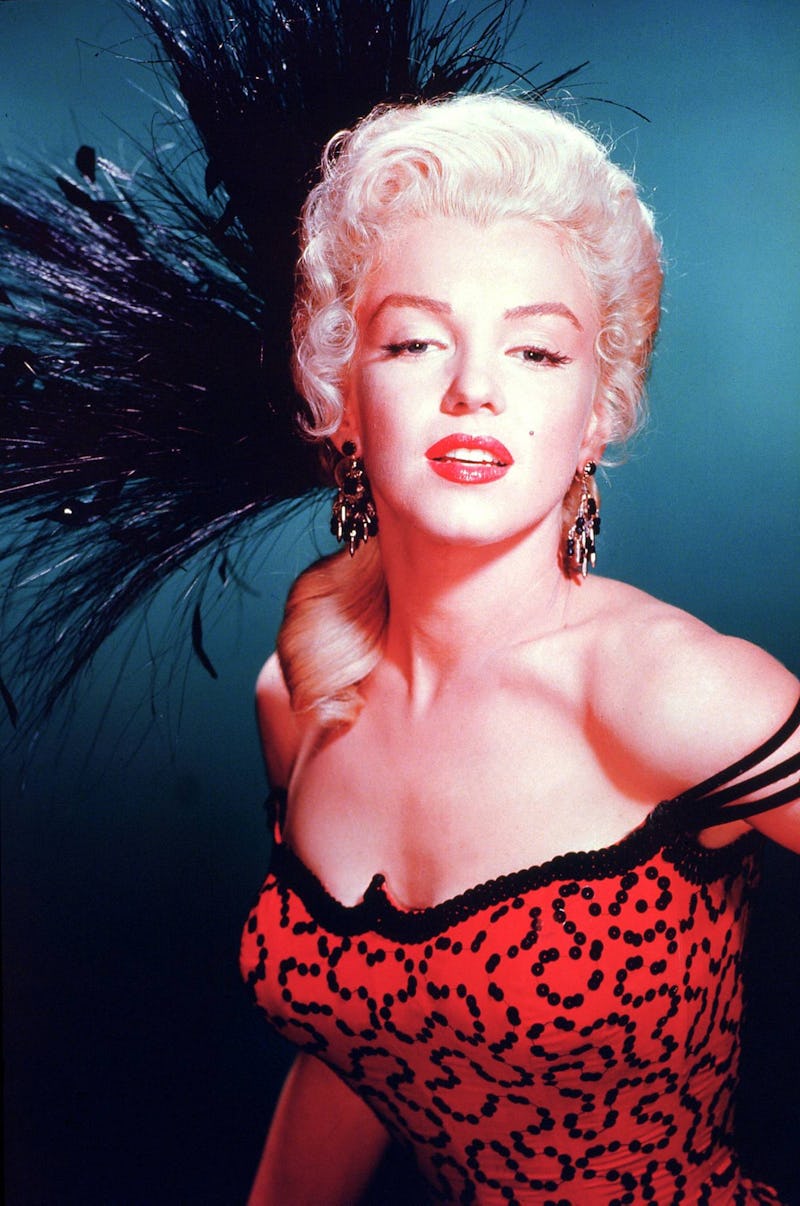 Last October, a set of Marilyn Monroe's X-rays (revealing that she had chin implants) were auctioned off for up to $30,000. It should come as no surprise then that one of the movie legend's iconic dresses would go for a lot more than that. Like, half a million more. According to the Daily Mail UK, Marilyn Monroe's red dress from River of No Return is currently on sale for a whopping $600,000. You know, in case you have several thousands of dollars laying around somewhere and were looking for something "vintage."
The black-beaded, corseted red gown was worn by Monroe in the 1954 film River of No Return. In the scene, the siren serenaded a bunch of bar-goers to the tune of "One Silver Dollar" at a saloon (you can watch the clip here).
Prior to this, the dress was owned by fellow actress Debbie Reynolds, who had purchased the dress from the 20th Century Fox studio in 1971. Reynolds was a huge collector of movie costumes, but was forced to sell much of her collection, including this Marilyn Monroe piece in 2000. Not too shabby for Miss Norma Jeane.
Although $600K sounds like a hefty price tag for a dress, it wasn't worth as much as some other Reynold-owned Monroe pieces. In 2011, the super iconic white dress Monroe wore in The Seven Year Itch sold for nearly $5 million. At that same auction, a red sequined dress and headdress she wore in Gentlemen Prefer Blondes sold for $1.4 million.
The red River of No Return dress is currently on sale at Bonhams. If you are the least bit interested in an end-of-the-summer splurge, you can visit their website for more information.
Image: IMDB (2)