The Times Are Changing On 'Downton Abbey'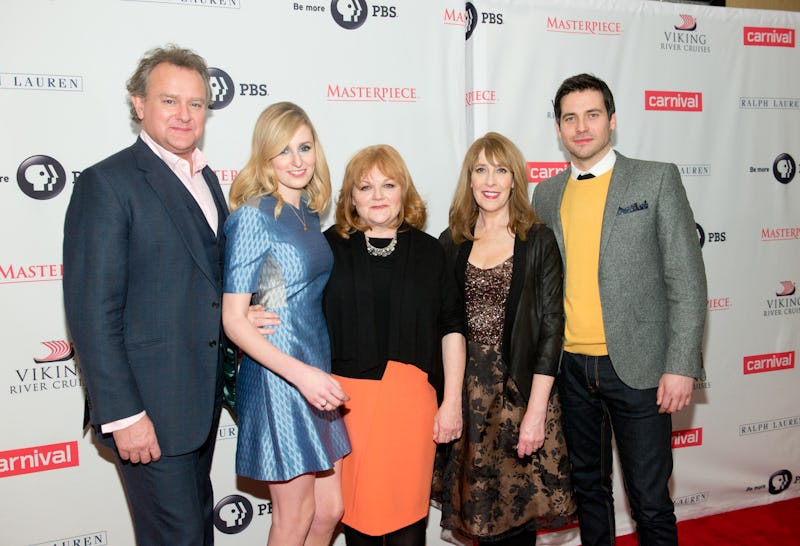 Noam Galai/Getty Images Entertainment/Getty Images
Finally, after learning the distressing news that season 5 will not premiere until January 2015, Downton Abbey fans can at least have something to look forward to: The official Downton Abbey trailer is here, and you will not be disappointed. After many romances old and new, from Lady Mary Crawley and her two suitors, Lord Gillingham and Charles Blake, to Carson and Mrs. Hughes (so cute!), and Lady Edith's decision to keep her baby, the show left us with a comforting feeling.
(SPOILERS AHEAD) Although there were a few moments in season 4 that left the world with a sick feeling, like Mr. Bates murders his wife Anna's attacker, Mr. Green (though I'm not sorry about it), and the fact that Rose and Jack Ross' relationship fell apart, overall there was a lot that left me looking forward to this upcoming season.
Now, the trailer, which is promoting the PBS show's return on Sept. 21 in the UK, has sent chills down my spine as it starts with Carson's voice — which should really be a voiceover for all trailers and gives Morgan Freeman a run for his money— stating, "I feel a shaking of the ground I stand on." The trailer definitely plays with some foreshadowing, hinting to us that the servants seek a change in pace when Daisy says, "I can't just stand here following orders for the rest of my life," and Lady Crawley states, "Surely servants are human beings too."
Of course, though Lady Isobel Crawley has always been that relative at family gatherings, she has a valid point. The Granthams and company have always been compassionate toward their servants, and I've always rooted for them (except Thomas on occasion).
There are so many references to the world changing and it will be exciting to see how the household, family members and staff, will adjust to the modern times. It would be especially great if PBS kept up with all the happy feels and would stop killing people. Really though, a season later and I'm still not over Matthew Crawley's death.
The trailer has left me pretty satisfied for the next couple days or so, but I'm hoping that PBS will put out some other sneak peeks to hold me over until January.
Image: PBS