'Bachelor in Paradise' Changes Up the Rules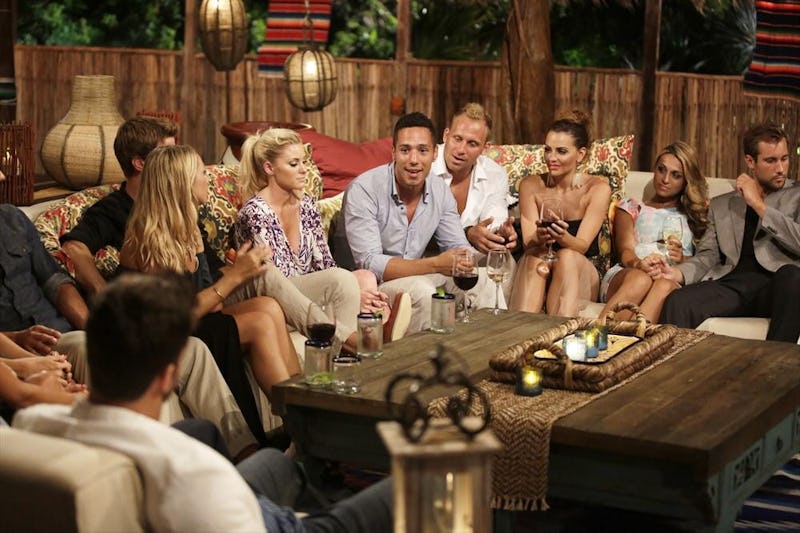 In case you were busy watching Kimye prepare to get married on E! or getting into the #unauthorized history of Saved By The Bell on Lifetime, Monday night's Bachelor in Paradise had a big twist, but it was totally lame. Host Chris Harrison announced that the rules would be changing, but not in a very big way. Next week is the show's finale, so it was the perfect time to change things up. So the producers decided that there won't be any more new arrivals or rose ceremonies.
Um, okay? Come on, ABC, you could have done so much more. They could have forced all the couples to break up, or moved half the group to another island or something. Maybe they could have sent all of them home and brought in 12 completely new people. The options are endless.
But instead of making things interesting, Chris Harrison's big rule change is basically "the show will be ending." Like, no duh more people aren't going to be coming if the show is over.
I feel like there must be more to this, because otherwise how are they going to create drama in next week's dramatic finale?
I'm counting on the hope that Chris Harrison was withholding a bit from us to reveal the actual big twist next week. Otherwise this rule change is pretty routine and boring, which doesn't bode well for an entertaining finale.
Images: Francisco Roman/ABC; giphy