15 Leather Jackets In Every Single Price Point, So You Can Look Like A Cool Biker Chick No Matter Your Budget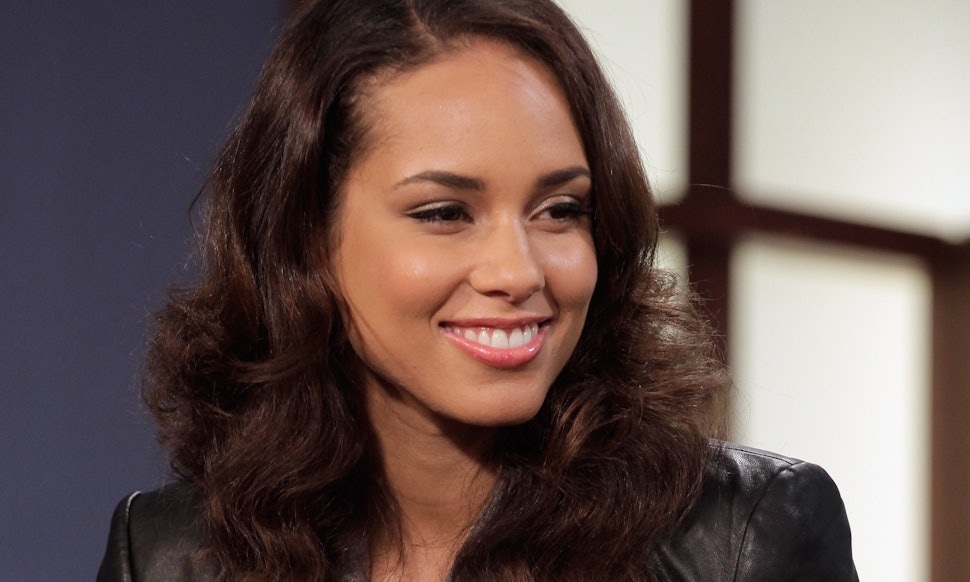 Chip Somodevilla/Getty Images News/Getty Images
As evidenced by some of our favorite celebrities at the 2014 Video Music Awards, the leather trend seems like it will be in full swing for fall/winter. While I'm almost always on-board for whatever the new beauty trend might happen to be for each season, I'm not always so keen on the fashion trends. This is because, unless it's something that I absolutely love, or seems like something that I can get years of use out of, I'm just unwilling to invest in transient appeal (like this blanket-coat idea).
This leather thing, though, is something I can totally get behind. I've been rocking the same leather jacket for literally the past decade. And I mean literally in the original, dictionary definition of the word. While I think that leather jackets are a staple that will always be "in," this fall/winter is the perfect time to play around with variations on the traditional leather jacket. Here are 15 pieces that will have you so excited for that colder weather to start rolling in, no matter what price point you're looking to stay in.
Under $50
Zippered Faux Leather Moto Jacket, $24.80, Forever 21
How perfect is the wine color of this faux-leather jacket for fall?
Under $50
Under $50
Feellib Women's Faux Leather Bomber Jacket, $46.99, Overstock
The bomber style of this faux-leather jacket is classic cool.
Under $100
Biker Jacket, $59.95, H&M
The high collar on this jacket gives it a glam effect, sort of like an Old Hollywood movie star would wear on her date with James Dean.
Under $100
Shaina Mint Biker Jacket, $84.48, Missguided
This mint color is too cute, and will make this faux-leather moto last all the way to springtime.
Under $100
Kut from The Kloth 'Lincoln' Faux Leather Drape Front Jacket, $89.50, Nordstrom
If you're more of an accent-type-girl, try a jacket with leather detailing or lapels like this one.
Under $200
Dream Long Sleeve Jacket, $118, Guess
Look for a jacket with reptile embossment for that extra something, like this faux-leather one.
Under $200
Silence + Noise Rib-Mix Vegan Leather Moto Jacket, $129, Urban Outfitters
I'm loving the draped collar on this cream, faux-leather jacket.
Under $200
(Minus The) Leather Seamed Moto Jacket, $128, Express
This faux-leather moto is simple and will go with anything.
Under $300
Leather Aviator Jacket, $208, Victoria Secret
This leather, aviator jacket will be so cozy when it's cold outside.
Under $300
BCBGMAXAZRIA Lloyd Leather Jacket, $248, Revolve Clothing
This faux-leather jacket is the perfect accent piece to any outfit.
Under $300
Asymmetric Faux Leather Jacket, $298, Bebe
I love the quilting on this asymmetric, leather moto.
Over $300
Quilted Leather Bomber Jacket, $398, Anthropologie
The mixed materials of this burgundy, leather jacket make it soft and tough at the same time.
Over $300
Over $300
Distressed Leather Jacket, $1,625, Free People
I am absolutely swooning over this longer, relaxed leather coat. If only I didn't have rent to make this month...