What Does Jamie Primak Sullivan Do? The 'Jersey Belle' Is All Over the Place — Literally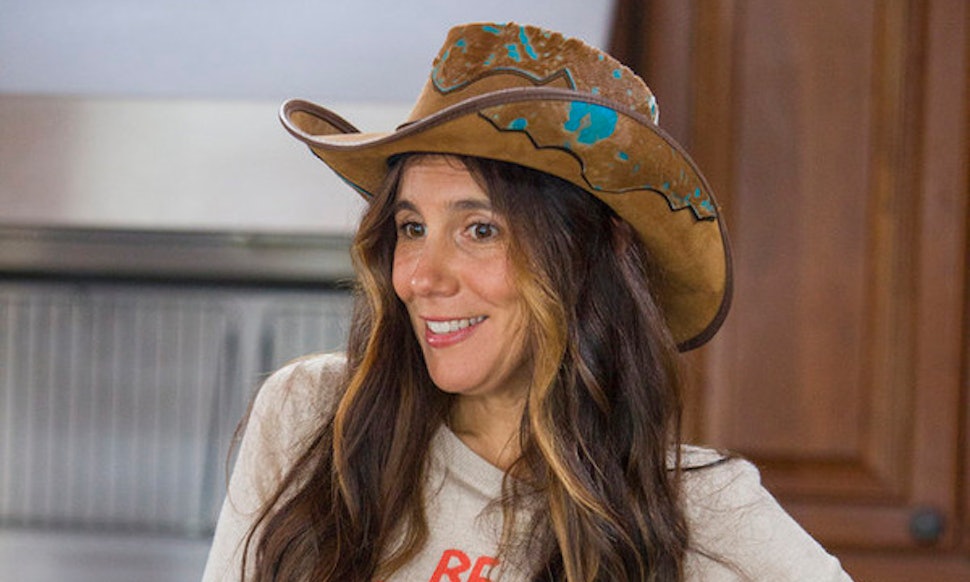 All throughout this season of Jersey Belle , Jamie Primak Sullivan has been busy trying to get along with her polite Southern neighbors, while also balancing disagreements in her marriage and the desire for a fourth child. But Jamie doesn't spend all of her time at home. She's also a professional who has high-profile PR clients, and makes time to balance her Alabama life with her Los Angeles career and New Jersey attitude.
Here's a look at how Jamie fills her busy schedule.
Image: Skip Bolen/Bravo
Takes Care of Her Family
Obviously before career, comes family. Jamie would never have left Jersey if not for her husband and three kids.
Image: Skip Bolen/Bravo
Kicks Ass as a PR Professional
Jamie's career in public relations hasn't missed a beat since she moved down South. She still represents plenty of famous clients, from Wayne Brady, MC Lyte, Doug E. Fresh, and Chris Klein to several brands.
Spends Time with Friends
While she's a fish out of water, Jamie can't go anywhere without instantly making friends. So Danielle and the rest of the girls have become some of her newest BFFs.
Image: Skip Bolen/Bravo
Misses NJ
For any transplant, a certain percentage of the day is spent reminiscing, missing, and trying to capture just how great the bagels/pizza/everything is back home.
Image: Skip Bolen/Bravo
Looks for a Fourth Baby
While Jamie's husband, Michael, doesn't want to have a fourth child, Jamie is still open to it, leading her to ask random women on the street if they'd like her to adopt their babies. They still haven't found an answer, but they're trying to reach a compromise — and that's work.
Image: Skip Bolen/Bravo
Commutes to LA
While Jamie loves the Tri-State Area, she smartly chose to commute to LA instead of NY or NJ. Most of her clients are based there and most industry events happen there. So she heads back and forth every few weeks to check in, and does the rest via email.
Image: Alex Martinez/Bravo
Hangs With Clients
Jamie isn't shy about tagging celebs in her tweets, and with all of her connections, they often tag back. Client Wayne Brady even stumped for Jersey Belle on Twitter!
Image: Jamie Sullivan/Twitter
Posts Plenty of YouTube Videos
Jamie loves to give behind-the-scenes looks at her actual life, filled with the adventures of her kids and her "cawfee tawk" to her fans, who she calls "friends." She'll also sometimes tag celebrities. Even when she's off the clock, Jamie can't help but network.
Image: Jamie Sullivan/YouTube