3 Epic Female Writers Just Scored Honors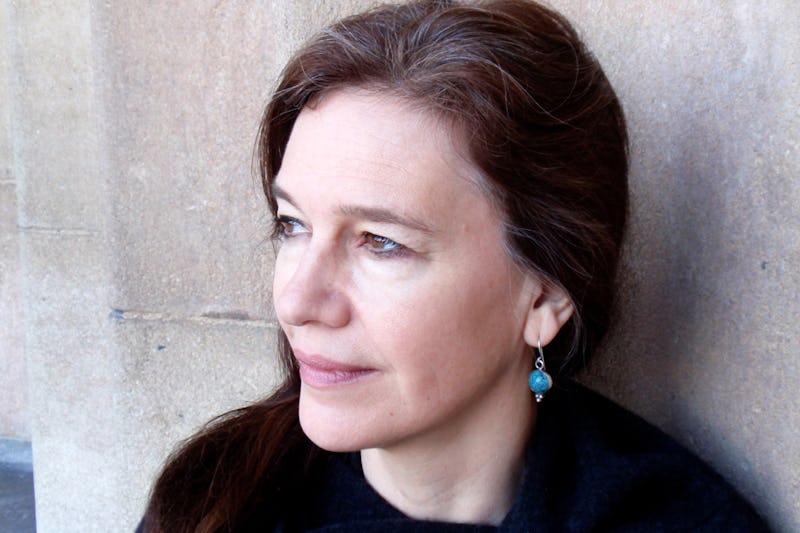 Tuesday has been a very good day for three female writers whose names you likely know, and with good reason: Their work is seminal. That's why they're being honored, big-time. First, Ursula Le Guin will receive the National Book Awards 2014 Medal for Distinguished Contribution to American Letters — aka a lifetime achievement award — which will be presented to her by Neil Gaiman during a Nov. 19 ceremony in New York. For those who haven't read one of Le Guin's more than 50 titles, she's a sci-fi and fantasy writer whose narratives hook you in from inception. They're a must-read for any writer studying voice. Gaiman cites her as one of his beloved writers, too.
Next up: Louise Erdrich will be honored with the PEN/Saul Bellow prize. The $25,000 lifetime achievement award is well-deserved by the Minnesota-based writer (above), who was picked by judges E.L. Doctorow, Zadie Smith, and Edwidge Danticat. (And, yes, that's quite the panel if you're thinking what I'm thinking.) The award goes out biannually to a writer whose "scale of achievement in fiction, over a sustained career, places him or her in the highest rank of American literature," which certainly describes Erdrich; her novels and stories have made her an incredibly influential contemporary voice. Upon hearing the news that she'd be accepting the award in New York on Sept. 29, Erdrich said, "Getting this award would intimidate the hell out of me if I weren't so excited." Right on.
There's one more award to cheer about: Ann Patchett will accept the Kenyon Review Award for Literary Achievement. The award "honors careers of extraordinary literary achievement, recognizing writers whose influence and importance have shaped the American literary landscape." With that in mind, do I even have to mention Patchett's Orange Prize-winning Bel Canto? Or Run? She shined in her new collection, This Is the Story of a Happy Marriage, too. She'll accept the award in New York on Nov. 6.
There's so much to cheer for here: Three incredibly distinguished female authors with works lists under their belts that make your jaw drop. I love days like this.
Image: Amazon