Get To Know Josh's New Assistant Hilary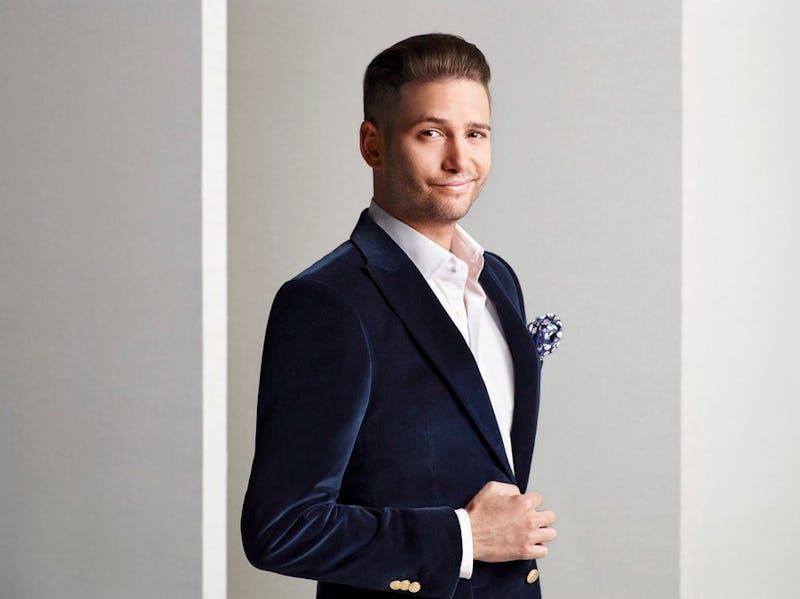 There have already been a lot of changes on this season of Million Dollar Listing: LA. Wait, Madison Hildebrand's gone? Who are these two new British guys? Where did these adorable children come from? But they haven't just been about Bravo giving the Joshes new competition. MDL: LA's new season not only saw the addition of Josh Altman's fiancee Heather to the Altman Brothers, but also a new assistant for Josh Flagg's team. So who is Josh Flagg's assistant, Hilary Markus? I spoke with Hilary about her background, working for Josh, and life on the show.
She got her real estate license at 18
Hilary has been interested in the real estate business since she was young. "I grew up surrounded by family who works in real estate and always had an interest in what they were talking about," Markus says. "I got my license when I was 18 because I always knew I wanted to be in the industry."
Hilary was working for a top realtor in Beverly Hills when she met with Josh. "It was a great fit! I started the next day."
She's learning a lot from Josh & his clients
Hilary loves that working for Josh has exposed her to how deals are made in the high-end real estate market. "Josh has an incredible client base so I've learned about connecting with people, just as much as I have about the real estate market," Hilary says.
She also hopes to play a larger role with clients. "I plan to get more involved in helping bring in new clients and really making the deals happen! Opportunities are endless in this business if you're surrounded by the right people."
Being Filmed for the show is exciting
Though Hilary admits that being filmed took "a little while getting used to," she says it adds excitement to the office. And it's worth it for getting the chance to work with one of the MDL: LA guys.
"Being on the show has been a lot of fun! I think the best part about working for someone on MDL: LA is seeing how much the show can really do for your business," she explains. "It's such a great platform and reaches so many people, with both real estate stories and personal stories the guys tell. It also reinforces that there are so many different types of agents out there! You have to learn how to work with all people."
She was a fan of the show before she was on it
Hilary's been watching the show since its first season aired in 2006. "It's funny to think that last year I would tune in every week to see what was happening in LA, as I lived in NYC at the time, and now I'm working for one of the guys, and have a few on-camera scenes," says Markus. "You never know what can happen."
Images: Tommy Garcia/Bravo; Hilary Markus