22 Reasons Millennials Love Libraries Too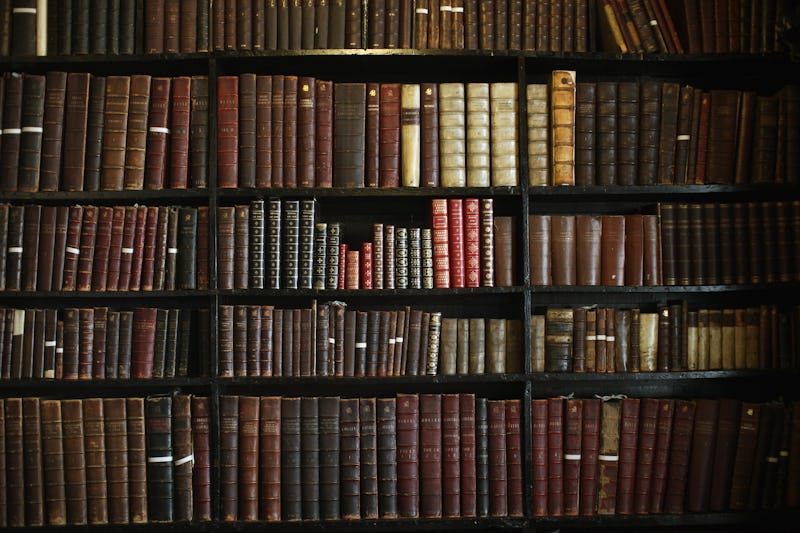 Christopher Furlong/Getty Images News/Getty Images
This may be news that'll surprise you, but a new Pew report released Wednesday confirms it: in the U.S., Millennials are still using libraries as much or more than their parents, DigitalBookWorld reports. And that's great news if I've ever heard it, especially with all the doom and gloom lately about library closures across the country. I mean, endless walls of books to peruse, quiet, cozy reading spaces, speedy WiFi access, crazy-smart librarians to help out, and the charm of that old, dusty book smell: libraries have all these things to offer and more. What's not to love? Apparently, Millennials have gotten the message.
The first piece of this puzzle is that Millennials appear to still be picking up books as much as older Americans despite the temptations of other media, according to the report. Eighty-eight percent of those under 30 surveyed claimed that they read at least one book in the last year, compared with 79 percent of those 30 and over; approximately 43 percent in both age groups reported reading a book in some form on a daily basis.
Millennials report to be as likely as older adults to have used a library in the last year, too — and are even more likely to use library technology. Though the number of readers who visit libraries in person continues to fall across all age groups, usage of library websites is on the rise, according to the report. These findings showed that younger Americans used a library website more often than older Americans, with readers age 16 to 17 using library sites most often.
Let's hope Millennials continue to show some love to their local libraries and, as libraries update to meet young readers changing needs, young readers become more willing to make the trek over in person, not simply virtually via a computer screen. And these days, with bookless libraries, traveling libraries, and floating libraries, looks like adaptation is already in the works.
But just in case you do need some inspiration to head to your local library, here are 22 gorgeous photos that will most definitely make you want to hit the stacks now: