There She Is, Miss Congeniality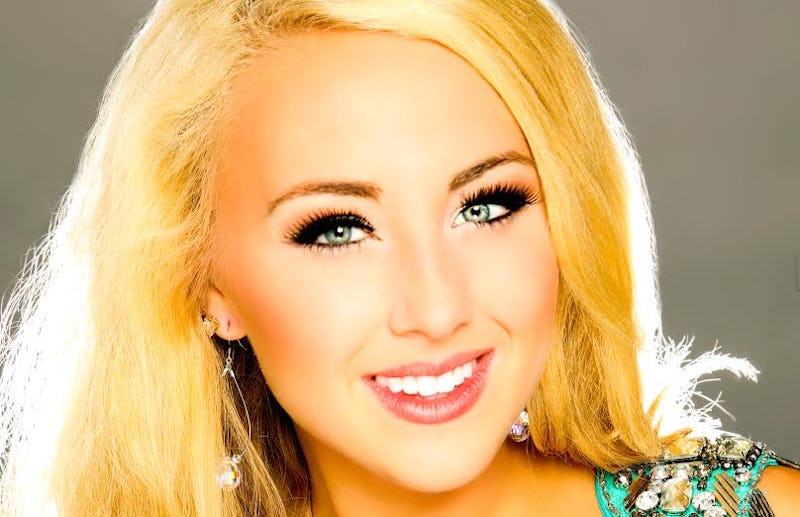 Miss America's 15 semifinalists were chosen, but apparently there was room for one more in the competition. Miss North Dakota Jacky Arness and 2014's Miss Congeniality was named the surprise 16th semifinalist for the Miss America 2015 competition after some quick decision making from the judges. This news came right after Miss North Dakota was also bestowed the honor of winning Miss Congeniality during the Miss America countdown telecast. If Fargo-native Arness is as polite as the townsfolk from the movie Fargo, she really must be the nicest contestant in the competition this year.
Jokes aside, Miss North Dakota did get to strut her stuff in the swimsuit round but she did not make the evening gown cut, making her another yet another Miss Congeniality winner who didn't make the cut in the Miss America competition. In fact the only woman who has ever won the Miss America and Miss Congeniality title is Miss Arizona Vonda Kay Van Dyke in 1965. But getting a second chance in the competition has got to be an amazing surprise, especially considering the judges made the decision within minutes and this is the first year the option was even made possible by the competition. Perhaps that means the judges were originally split on their decision about whether or not to include Arness in the original 15 semifinalists?
Hopefully Arness won't consider Miss Congeniality to be just a consolation prize. Being voted the most popular contestant out of the 52 other women — considering these contestants always talk about how they are a huge family — has got to be quite an achievement all on its own. Also she's in the same league actress Delta Burke who won the Miss Congeniality award in 1974 when she competed for Miss America as Miss Florida. And the winner of Miss Congeniality receives a $2000 scholarship for the honor.
Plus she'll be compared to Sandra Bullock for many years to come. And who wouldn't want that?
Image: The Miss America Organization