Soul Cycle's Plan for World Domination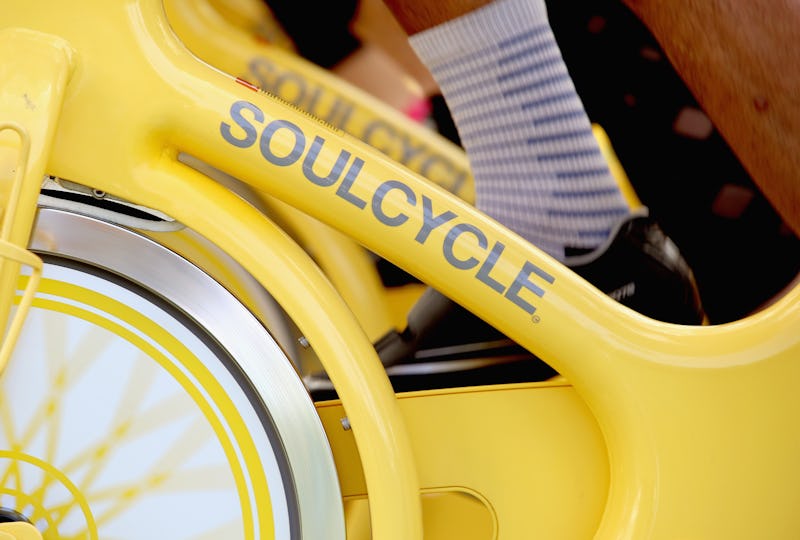 Ari Perilstein/Getty Images Entertainment/Getty Images
Watch out world, SoulCycle is coming to London. After growing from one to 30 studios across five states in the past seven years, and raking in around $240,000 in revenue per day and $87.6 million per year, SoulCycle is set on world domination.
The move overseas is not surprising, as the fitness conglomerate has stated that they aim to double in size and have 60 studios by the end of 2015. Currently, all locations are American and stretch from New York, New Jersey, Connecticut, Washington DC, and Boston to San Francisco and Los Angeles.
The chain, which has been critiqued for its high prices and payment plans (none of which save money for the soul-addicts), shows no signs of slowing down. Not only is the brand set on opening its UK location within the next year, but SoulCycle's marketing director Gabby Cohen tells the Guardian that they "really try to have more than one studio when [they] open."
How will the intense, enthusiastic classes fare with traditionally reserved Brits? If Victoria, David, and Brooklyn Beckham's dedication to the chain is any indication, SoulCycle will be just fine. Earlier this summer, Telegraph writer Ellie Pithers bravely attended a class to answer the question "what would an uptight Brit make of New York's latest fitness obsession, SoulCycle?" While she "recoiled" at the "relentless cheesiness," she ultimately enjoyed herself and found herself excited for the chain's 2015 arrival in London. Though she shouldn't have been surprised; other club-like cycling studios, such as Psycle, have become hot fitness trends in London.
While it looks like SoulCycle might have some initial competition in the UK, somehow I think it will be just fine, and thousands of Brits will be sporting their skull gear in no time.
Image: Instagram/SoulCycle