These New 'Mockingjay' Stills Are Intense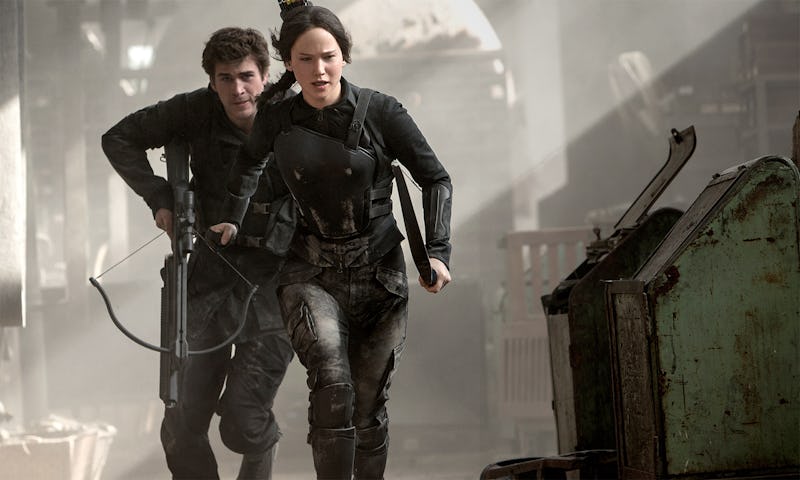 If you weren't already excited for this movie after the first trailer (not to mention, its romantic comedy remix!), perhaps these will do the trick — new stills from The Hunger Games: Mockingjay — Part 1 have just hit the web thanks to Lionsgate's The Hunger Games Exclusive site, and they're promising not only a badass, ready-to-kick-major-ass Katniss, but a badass, ready-to-kick-major-ass Katniss who is preparing for what can only be described as war.
The stills also reveal a closer look at Natalie Dormer in her brand-new role as Cressida, totally rocking the partially-shaved head look better than most normal human beings could ever even hope to (she is, of course, not a normal human being, because she's clearly more perfect than all of us). Gale is present in the stills as well, backing up Katniss as she prepares to lead the rebellion into war. Mockingjay is gonna be a good one, guys.
Mockingjay — Part 1 is set to hit theaters on Nov. 22, with Part 2 set to follow in almost exactly a year on Nov. 20, 2015. Check out the new stills below.
Images: Lionsgate (7)