Are These the 4 New 'SNL' Cast Members?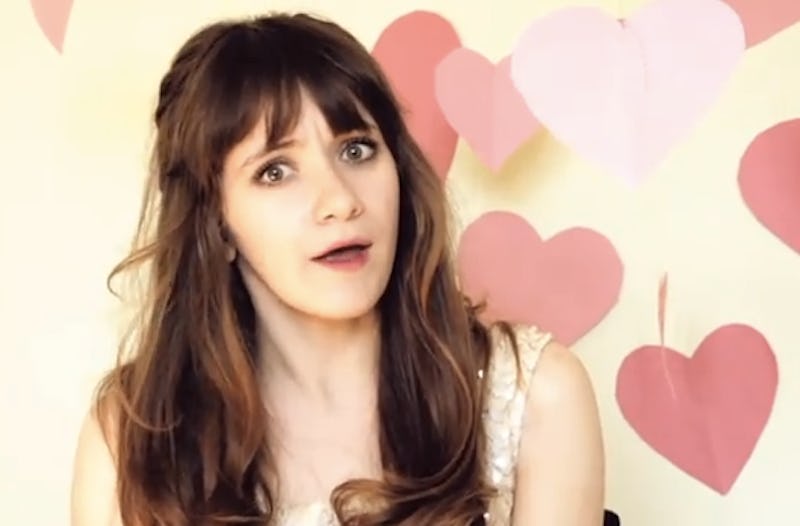 Yesterday we learned about the old hats on Saturday Night Live, and today there are some rumors about potential new SNL cast members. NBC has yet to confirm anything, but Deadline reports that comedians John Milhiser, Noël Wells, Kyle Mooney, and Beck Bennett have caught Lorne Michaels' scary, scary eye and might get featured spots on the 2013 fall season. With the departure of Jason Sudeikis, Bill Hader, Fred Armisen, and Seth Meyers (he'll be leaving in the fall to take over Jimmy Fallon's spot on Late Night), there's plenty of room in Studio 8H for some fresh meat, and there's a few reasons these rookies can totally hang.
Let's start with my personal favorite, the man with the deadpan voice who looks great in a child's sized chair: Beck Bennett. You know someone is talented when you press "play" on your DVR to actually watch their commercials. Bennett plays the stiff-haired, Colbert-esque interviewer on those AT&T ad who sits around with elementary-aged kids and asks them if faster is better, if more is better, etc. He gets me every goddamn time. The high fives at the end? Killer.
For the record, Beckett's more than just that brilliantly smug face on those commercials. He's also a USC grad who's toured the country with the Upright Citizen's Brigade, the comedy troop from which SNL loves most to pluck. He and Kyle Mooney, another hopeful cast member, met in college and started the sketch group Good Neighbor, which has apparently become quite popular on the Internets. Their YouTube channel has over 177K subscribers.
So, yeah, Mooney: he's a Good Neighbor guy and has also performed with the UCB. The kid's also starred in a few national commercials, including one for McDonald's iced tea and one for CarFax. He seems to, technically speaking, keep it real.
Next we have Noël Wells. She's a, you guessed it, UCB performer who does amazing impressions of Zooey Deschanel, Kristen Stewart, and Justin Bieber. Her website is possibly the coolest we've seen in a long time, and her videos are just as great. Plus, she really gets us:
Watch her tear up Zooey here:
Last up is John Milhiser. He's a New Jersey boy who now lives in LA and has been a member of the UCB since 2005. He's worked with Lorne Michaels in the past and wrote, directed, and starred in "Clap It Up" for Michael's YouTube channel. In case you're wondering, "Clap It Up" is the Step Up parody you never knew you wanted slash now can't live without.
And there you have it. These four comedians are all hoping that they're about to be called up from the minors to get their shot at performing in the big leagues. Will they be able to swing it? With the SNL season only about a month away from hitting the air, the time to decide is now, if not yesterday. If all four don't get chosen, our bets are on Wells and Bennett.
High fives and roomba cats all around.