Finally, 'Supergirl' Has Found a TV Home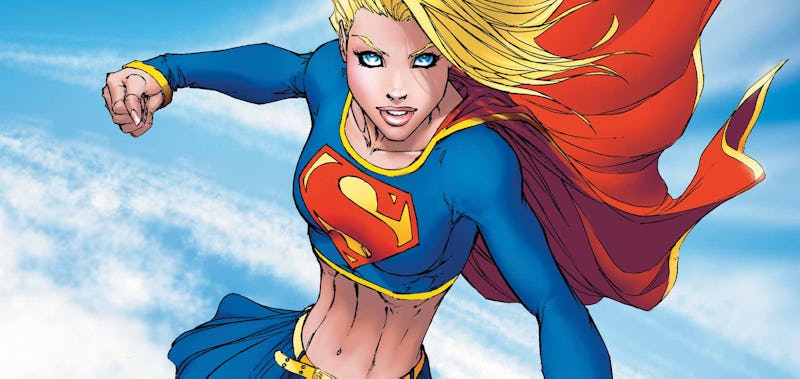 We'd been hoping that the Supergirl TV series would find a home, and indeed it has. CBS has picked up the DC superhero drama, which stars Superman's cousin Kara Zor-El aka Supergirl, according to The Hollywood Reporter. The series will be an hour long, and experienced superhero screenwriters Greg Berlanti and Ali Adler are writing the script.
The Hollywood Reporter notes that CBS picking up Supergirl means that all the major networks could now have superhero shows. While Marvel has certainly dominated the cinema world and has ABC's Marvel's Agents of SHIELD, DC seems to be gaining a hold on TV. Fox has Gotham, NBC tentatively has Constantine, and The CW has The Flash and Arrow. Is there any way that Supergirl can possibly stand out?
I'm hoping that the show will really embrace the fact that its protagonist is female, perhaps taking a few pages out of Buffy The Vampire Slayer's book. I'm glad that one of the show's writers is female, as is one of its executive producers. The intense masculinity of many superhero shows can get pretty old; how many explosions and witty one-liners can one really take before you become desensitized to tough guys fighting crime?
According to legend, Kara Zor-El was, like Superman, born on planet Krypton before escaping to Earth. She hid her powers for a while before embracing her heroic nature at age 24. Though the show might stray from the lore, this seems like the premise of a promising emotional arc, one that brings the challenges of growing up and the responsibilities of heroism together. I'm hoping that Supergirl will retain the badass appeal that makes superhero stories great while embracing the female voice that will set it apart.
Image: DC