'AHS: Freak Show' May Be Too Scary for TV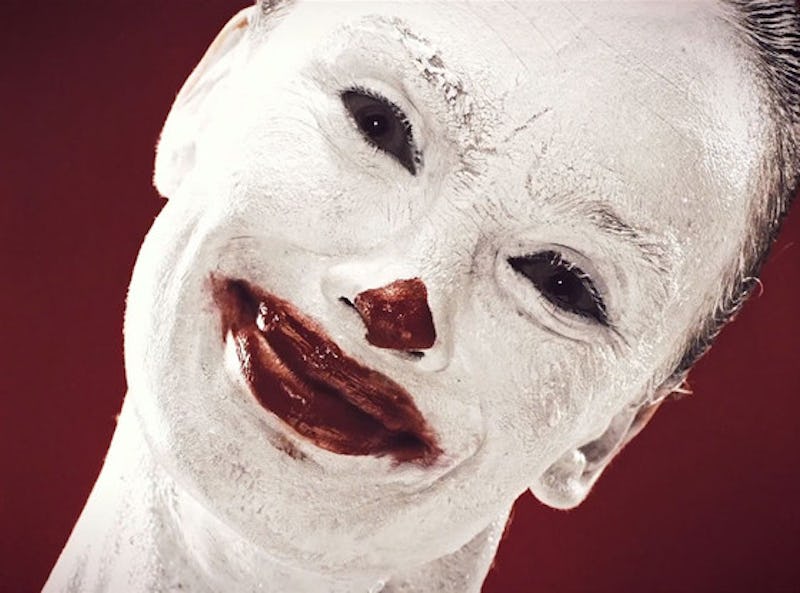 Any TV show with clowns and eerie side show characters is going to be creepy, but creator Ryan Murphy is concerned that American Horror Story: Freak Show is going to be too scary. "I'm worried about people being too afraid of our clown. It's heart-stopping what he does," Murphy told Buzzfeed. "I'm worried that people are going to have cardiac arrests ... The clown's intro in the first episode is ... even I was terrified of it. It's brutal."
John Carroll Lynch, the actor who plays Twisty the Clown, has also admitted that his character is going to be pretty scary. "People are honestly terrified of me. Just standing around in the makeup, not even filming. They're freaked out." In fact, Murphy revealed to Buzzfeed just how freaked out people on-set got. "Two crew members told me they have had nightmares about this clown since we started shooting and they're not even scared of clowns," he said.
But while Murphy may be worried about the audience's reaction, the show's fans are rejoicing at the news of a scarier season. Judging by what Twitter has to say about the news, I'd say Murphy has nothing to worry about when it comes to a terrifying season and a creepy clown.
Image: FX