Sam Pepper Made a Sequel to His First Video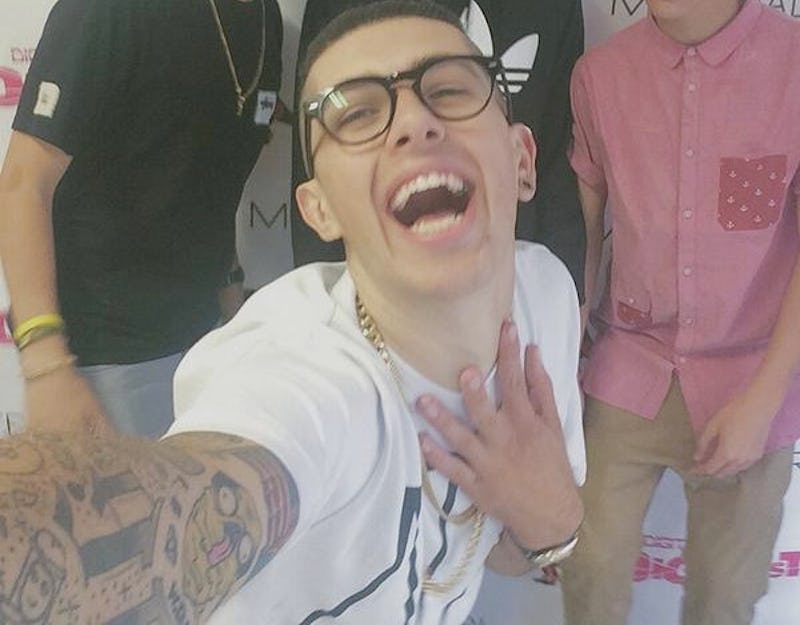 A huge controversy exploded over the weekend when YouTube star Sam Pepper posted a new prank video called "Fake Hand Ass Pinch". In case you couldn't immediately pick up on the problem just from the title, the actual video involved Pepper groping women's asses after tricking them into thinking his (fake) hand was in his pocket as part of his latest prank. I expect that Pepper thought the sexual assault was minimal since it was all just in good fun, but the uncomfortable and alarmed looks on the women's faces when they were touched made it clear exactly how unfunny the prank was. If you thought Pepper would apologize, think again. Instead, Pepper posted a sequel to "Fake Hand Ass Pinch" referred to as Part 2 of 3 and he seems to have completely missed the point.
Twitter users were quick to respond to Pepper's latest video, which has been just as quickly reported to and removed from YouTube, pointing out that the problem with Pepper's original video was that it made light of sexual assault and not just that the sexual assault was directed at women. Yes, that was what made it truly despicable considering how many women have to deal with some sort of sexual harassment if not assault just on their daily commute to work, but flipping the genders on the prank is not an apology or an improvement. Sexual harassment is sexual harassment no matter who it's directed at.
Adding a bizarre dimension to the story is the fact that Pepper followed his tweet of the video with another tweet asking the question, "Are you thinking yet?" What is that supposed to mean exactly? Is he harassing people as part of some kind of social experiment? Because, quite honestly, the only way that would be okay would be if the people were somehow in on it and even that is a bit of a stretch. Regardless of what kind of dialogue Pepper thinks he is trying to open, the actual facts are that he is using sexual harassment, a real and serious issue, and making light of it for hits and controversy.
I have no idea what Pepper has planned for Part 3 of 3, but unless it's an apology video then I can't honestly say that I'm interested. And considering what people think Part 3 would be about, considering the first two parts, then it's probably time that Pepper quits while he's already in deep trouble.
Image: sampepper/Twitter