It Takes More Than a Good Idea To Meet the Sharks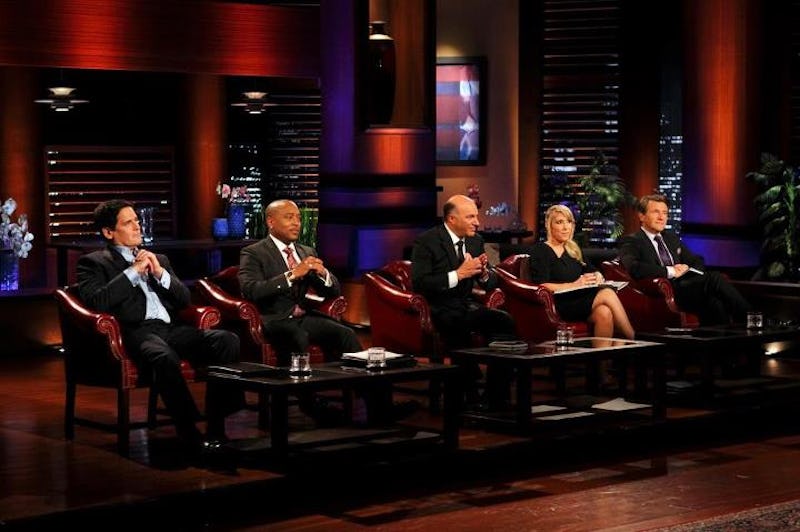 I think most people, at some point in their lives, want to be on television. It's only natural that we'd want the attention and prestige that comes with being a TV star. So OK, maybe we can't all be Kerry Washington or Tina Fey. But, we can all try out for some type of reality show. There are so many varieties of non-scripted programming available now, basically every human on Earth is eligible for something, even if it's just a one-off appearance on a run-of-the-mill makeover series. But I know you're not that basic, and that you've got higher reality TV aspirations than that. So I'm here to help you land a spot on the classiest, smartest reality show of the them all and explain how to get on Shark Tank .
Shark Tank is by far the most respectable reality show on TV, because it features actually intelligent, successful, and business-savvy people demonstrating all those qualities, while simultaneously trying to achieve their dreams. It's sort of like the contestants are Cinderella and the Sharks are fairy godmothers, if Cindy had rocked a killer skirt suit and made a mill by the age of 25.
There are two ways to get on Shark Tank.
Attend An Open Call
Much like American Idol, Shark Tank hosts a series of large casting calls around the country each year to find entrepreneurs with great ideas. According to Shark Tank Podcast, these auditions are like a mini-version of the show itself: you get one minute to pitch your idea or product, and if producers like what they see, you could make it to the big leagues. Just be sure to have a patent, or at least a patent pending, or producers won't let you through the door.
Apply Online
If you can't make it to a casting (there are none currently scheduled since the new season just started), don't sweat it. Anyone can apply online. Just make sure your pitch is on point: it's pretty difficult to show charisma in an email, so if you go this route, you've really got to have a solid idea and the the data to back it up. Nearly all the businesses who appear on Shark Tank have already been up and running for a period of time, and they have numbers to show the Sharks. A good idea on its own isn't enough: you have to demonstrate that you can run a business and make dat money.
So if you've created a killer product or service, and you're trying to take it to the next level, this is your chance. We always need more women-led businesses (and adding a few more lady Sharks to the panel of judges would also be much appreciated). Just ask Bey:
Images: ABC; WiffleGif; Buzzfeed; TheDailyQuirk