Frankie & Ariana Are Reunited And It Feels So Good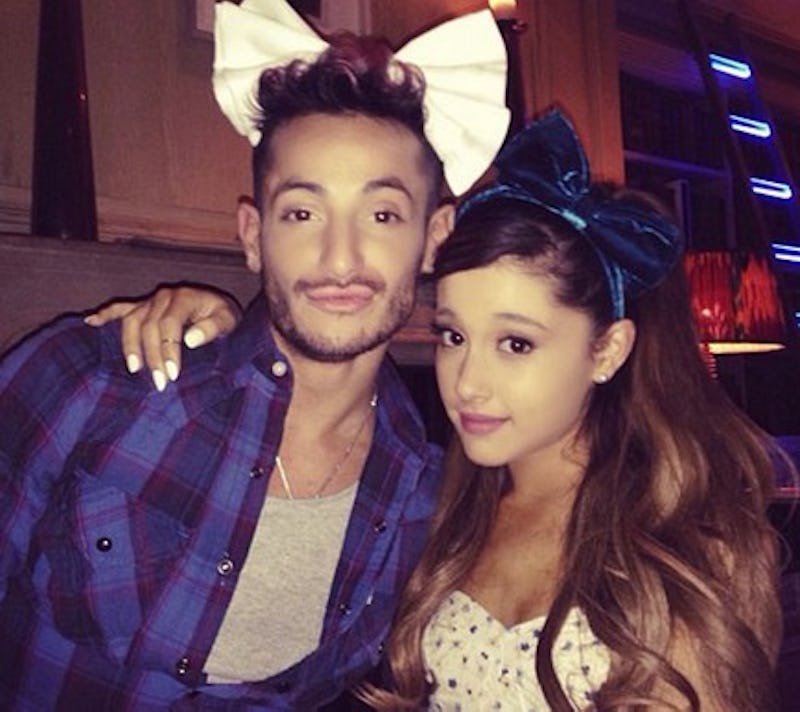 On Wednesday night's live finale of Big Brother, houseguests were reunited with their loved ones after a long summer of isolation. The final three houseguests' family were all in the audience waiting to welcome Derrick, Cody, and Victoria back to the real world, but let's be honest, the only one we cared about was Frankie and Ariana Grande's reunion at the Big Brother finale. For months, Ariana has been tweeting about how much she misses her brother Frankie, and Frankie, well Frankie took any opportunity he could to talk about his famous sister.
But would Ariana be able to make it to the finale of Big Brother to support her brother? The girl has to be extremely busy being you know, a huge popstar. I feel like every other Instagram post of her's is in a different country, but this is her brother, her blood — she has to be there! So I was very excited to see Ariana tweet on Tuesday evening that she indeed would be in Los Angeles and at the Big Brother finale supporting Frankie. There was no mention of her performing at the finale — which I secretly hoped was going to happen — but at least she was going to be there, right?
So what was the Grande reunion like? Well, we don't exactly know, but it was probably Grande, right? When Frankie walked out onto the Big Brother finale stage, he immediately looked into the audience and waved to Ariana. But that's all we saw! Come on CBS, you should have allotted at least four minutes for them to reunite and sing a song together in true Grande fashion.
Image: FrankieJGrande/Instagram