Maybe We Got This Spoiler All Wrong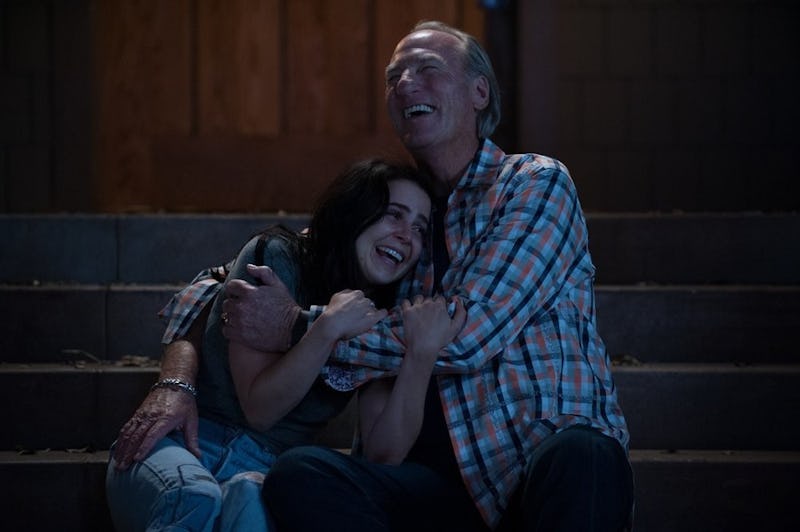 Ever since we heard that something big would rock the Bravermans on Parenthood Season 6, we all assumed the worst. And for a minute, the final season premiere of Parenthood seemed to confirm that Zeek was actually going to die. Look, I'm not one to ignore signs, and I was once on the train right along with everyone else. But I'm no longer buying it. Zeek can't die.
Sure, there is a ton of evidence that suggests Zeek's death is the natural path for the Bravermans. He and Camille moved out of their old home. He finally made peace with doing what he needed to do to make his wife happy. He united the Bravermans by making Victor feel included last season. Adam is clearly being groomed to be the family's new patriarch. And then, finally, there was the part where Sarah took Zeek to Las Vegas only to watch him collapse and go to the hospital. Later, Zeek's doctor lays it on thick. The promo for next week finds Adam begging his father to get a life-saving surgery that Zeek seems to be resisting. Things are getting very, very serious.
And this is when I decided that while Jason Katims has teased what seems like a death, and while we're drenched in finality at the thought of the Bravermans' Berkeley being closed off to us forever, Zeek is not going to leave us like this. While losing Zeek would force the entire family into a pattern of growth that comes when families work to move on from tragedies, the Bravermans don't need that drastic of a change to deliver a satisfying series finale.
Joel and Julia are still broken up — she's even got a new boyfriend (her own Will Gardner in an old law school pal). Amber is pregnant and hasn't decided to tell Ryan yet. Sarah and Hank are dealing with his daughter moving in. Kristina and Adam are trying to run an entire school with a thimble of money. There is plenty going on without needing to steal Zeek away so cruelly.
My theory? The series will flirt with the finality of death and then solidify the importance of cherishing family, even an old curmudgeon like Zeek. Because while losing Zeek would deliver a Parenthood cry like we've never seen before, wouldn't watching him live on after such a scare and witnessing him embracing life in a way that he hasn't in years be far more satisfying? And let's be honest, that would deliver just as many tears as the more devastating option.
Image: Paul Drinkwater/NBC