Lifetime's Aaliyah Biopic Has a Teaser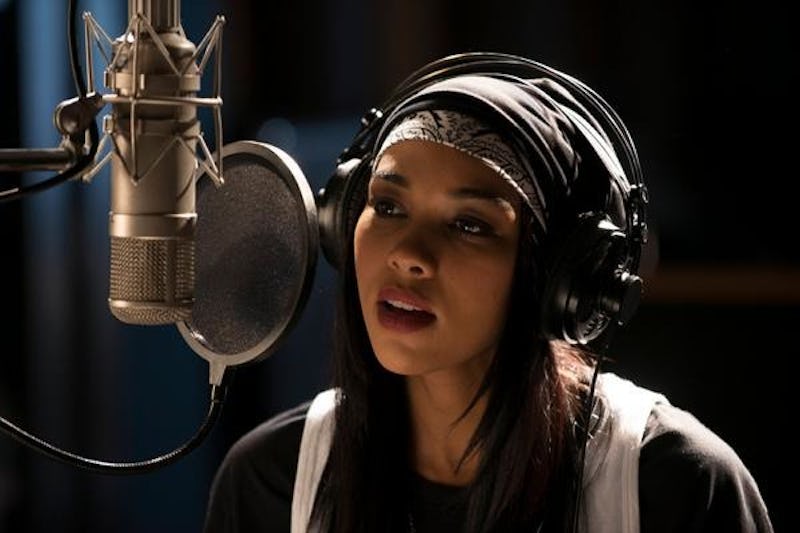 Against all evidence pointing to the contrary, it looks like Lifetime's attempt at a biopic for the late singer Aaliyah is still chugging along. After they released a new photo of star Alexandra Shipp in the role last week, the first teaser for Lifetime's Aaliyah's biopic is here. Though not look, it gives us a better look at how Shipp is going to embody Aaliyah, as well as its premiere date of Nov. 15.
Running at about 15 seconds, the teaser just gives us a glimpse of Shipp in Aaliyah's classic look: baggy jeans, a crop top, and sunglasses. Though she does indeed look the part, it still feels slightly strange that Lifetime is still choosing to move forward with this biopic after being unable to secure Aaliyah's family's approval. Even the project's original star, Zendaya, dropped out for this specific reason! If the family doesn't want the film being made, then it just feels disrespectful that it still is.
Since the project is so far along that it already has a premiere date and promos are beginning to be released, it doesn't seem likely that Aaliyah: The Princess of R&B will be pulled before its airdate in Nov. — but hey, who knows?
In any case, check out the teaser below.
Image: lifetimetv/Twitter