This Book May Actually Be a Work of Genius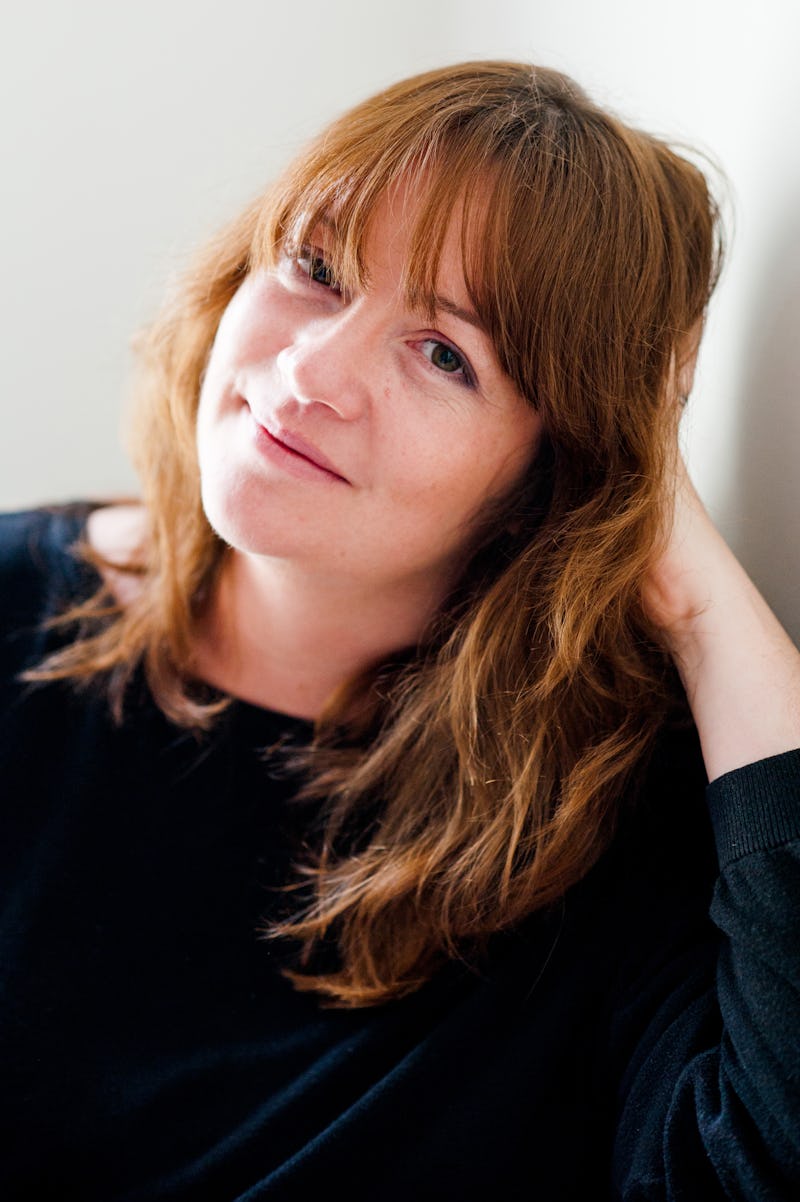 Eimear McBride's debut novel A Girl Is a Half-Formed Thing (Coffee House), a fractured portrait of a nameless Irish girl's traumatic childhood and adolescence, is an uncomfortable novel. It's not a novel that will lull you into a peaceful fiction land with elegant, lyrical prose, or one that at the end, after much struggle from the young, traumatized protagonist, feed you a mollifying moral of the story, the protagonist more or less question-stating: "Hey, look I've prevailed, right?"
No, A Girl Is a Half-Formed Thing, which won the 2014 Bailey's Women's Prize for Fiction earlier this year, is raw and real and will break your heart time and time again before it's done with you. It tackles difficult topics, and using fractured sentences (misplaced periods, one-word sentences, made-up words), McBride makes her readers feel how difficult life truly is for the young protagonist. It's not a novel for the faint-hearted, because McBride is perhaps sometimes too effective at conveying the travails of her young narrator, a nameless girl who's spunky and imaginative. She has an absent father, a brother with a brain tumor, and a mother who flies into brutal, violent rages and washes it all away in prayer. And there's also a pedophiliac uncle who sexually abuses the teenaged protagonist. So it is in dark scenes like the following, in which the narrator and her uncle delicately discuss what's happened between them, when McBride's technique shines the most:
Blood swirl and swirl. My thud cheeks up. You're not talking he says. Not saying much. What did I do? Nothing. Did I offend you? No. Quick with your nos aren't you just a bit quick? I think you're too shy for me for comfort's sake. Sorry I. He says I see you. What? I see you ver lear. I see you. I do. So come here. And I can't help wondering if you see me? You see, I think you do.
I'm invaded in my ears by pulse if going round and round. Pumping in my fingers. His touch my face with flat of hand. You are. Oh you're a strange one. A quick one too for all your age so don't think I'm not a fool for this. Little madam youth and vigor. Little madam knowitall but I see you. For. What. You. Are. And do you know there's no one home?
There are many difficult aspects of writing a novel, but perhaps one of the hardest is the job of creating your character's world, and the getting readers to feel emotionally invested in it. McBride's language makes you feel almost as if you are there, feeling with the protagonist as her color rises and her uncle closes in on her. You, the reader, are no casual observer in this. And this is why McBride's work is so special and important and, though one can never know these things for certain, probably part of the reason why judges chose her book for the Bailey. It wasn't in spite of her grammar faux pas, it was because of them because they make this fictitious work that much more "real."
McBride's eccentric language also lends that same kind of special intimacy to the few dear moments in the book. Like, for example, when the narrator talks with her dying brother about his cancer:
Tell me how you feeling? You say. I'm so tired now. All the time I. Wish I'd watch television I'd play some games with the other boys if ever they came round. I. Shush there, let him tell me. And how does it feel? Your head? Nothing I don't think anything's up in there. Nosebleeds? Headaches? Vision getting blurred? No. When I get better.
Sssssss that fills me so I get worse. Ho do you think you are yourself? She asks. I, you say. Haven't I? Haven't you what? Cancer somehow in there.
McBride's broken so many rules of fiction. We don't know where she and her brother are physically. We don't know what his face looks like, or her face looks like, or, hell, what their names are. And yet. And yet we feel all the sorrow of cancer and sweetness of the sibling relationships, because their voices are so well-rendered.
This is an extremely well-done and daring novel, and one from a female author, qualities which might perk your ears. But what makes A Girl Is a Half-Formed Thing truly worth reading is the chance to witness the life of a girl and suffer it and take it in lockstep with her.