Blessing Offor Takes on "Just The Two of Us"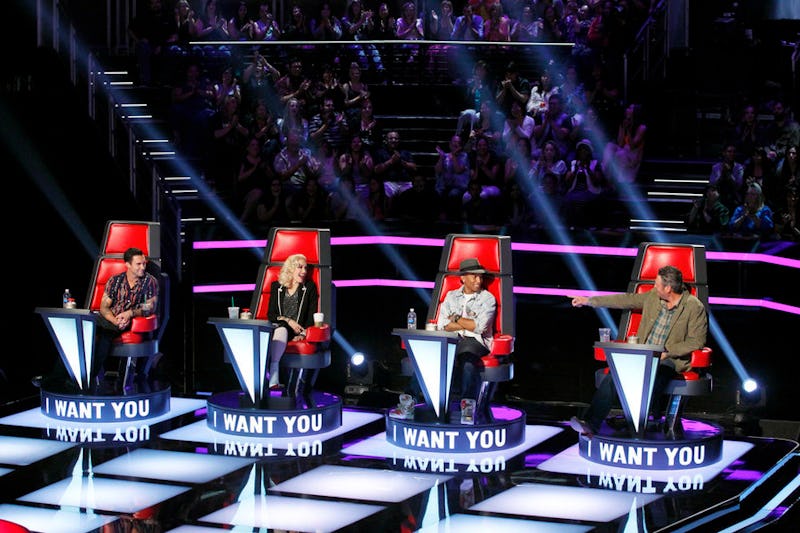 Okay, his name is Blessing Offor, he's got a crazy-gorgeous voice, and he's committed the entire New York City subway map to memory: I think this guy is pretty much destined for stardom. Did I mention that he's doing this all whilst blind? He was born blind in one eye, and lost vision in the other at age 11, but he hasn't let that stop him from going after his dreams, as evidenced by Blessing's incredible audition for The Voice.
Add that all to the fact that he just got all four judges vying for his attention — and wow. It wasn't quite the embarrassing melee we got last week when everyone (ahem, Gwen) was attempting to bribe Maiya Sykes onto their respective teams, but still, it did lead to some of that joke-y Pharrell/Blake rivalry we've all grown to love so much. Another high point? When Gwen compared him to Pharrell — she noted that the two of them share the same "beautiful tone." And it seems like Blessing took that comparison to heart, because guess whose team he ended up joining?
There's no doubting that Blessing has talent to spare, and he comes to The Voice with quite the resumé — he's already collected soloist awards, and he's performed at The Kennedy Center three times. His take on "Just The Two Of Us" (on which he accompanied himself on the keyboard) was honestly amazing, and I can't wait to see what Pharrell does with all of that talent and professional experience.
Image: Trae Patton/NBC