She Can Belt Like Nobody's Business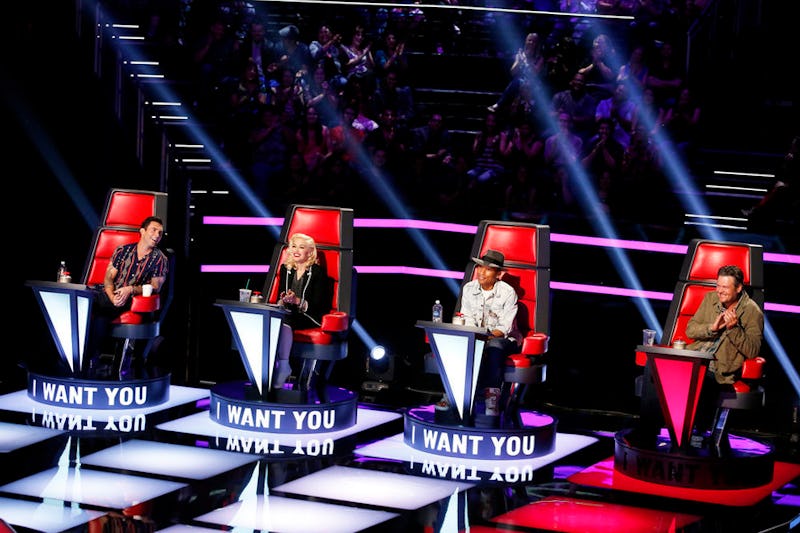 Mia Pfirrman may have that slight advantage of being a second generation performer (see: Gwyneth Paltrow, Lily Collins), but I just can't begrudge her for it. First off, judging from the posters, her parents' band looked like the most awkwardly awesome '80s band around. And secondly? Who cares about unfair advantages when the person in question can belt Katy Perry possibly better than Katy Perry herself? Yes, Mia Pfirrman chose Perry's hit "Unconditional" for her The Voice audition, and her take on the challenging song had all of the judges clamoring to praise her mad singing abilities — following hot on the heels of the ever-amazing Blessing Offor, she became another quadruple pick of the evening.
The judges worked their respective charms on her, and competition was thick in the air, particularly between Gwen Stefani and Adam Levine. When Gwen pulled the relatability card and said, "I was you, basically," Adam had to jump in with a "I was you, too." And when Gwen tried to wheedle Mia's loyalties with promises of the fun they would have together? Adam promised that they would also had a lot of fun in their future.
Eventually, she chose Adam — which got a big fat "Really??" from Gwen — but I have to say, I'm glad. Because as soon as I saw Adam do an honest-to-god double take at Mia's first vocal rift, I had a feeling it would be a match made in heaven.
Side note: did you know that they offer a class on pop rock at some community colleges? Because sign me up!
Image: Trae Patton/NBC