4 Things To Know About John-David Duggar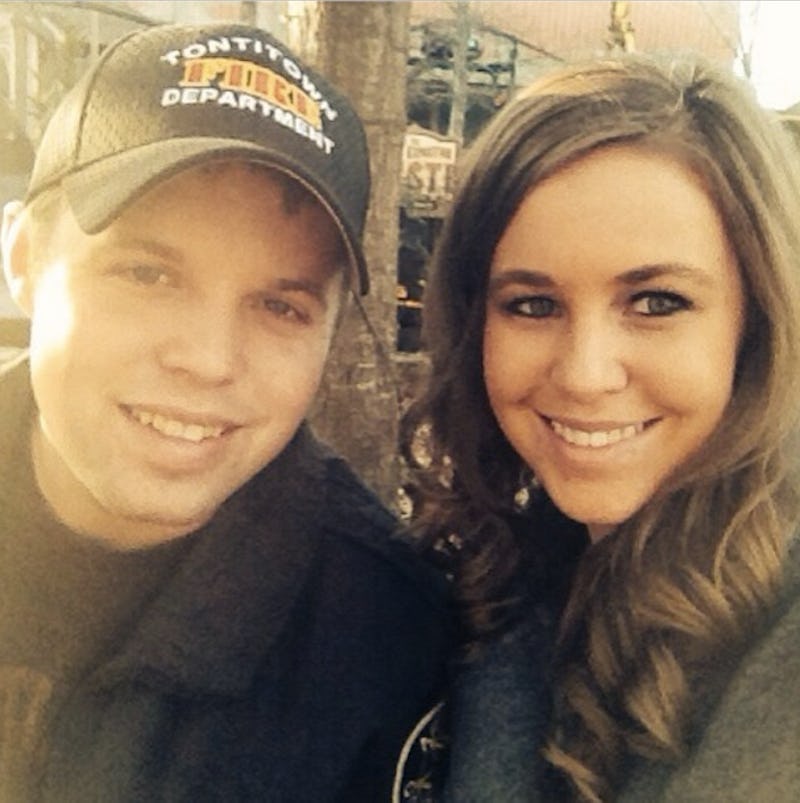 Summer might be over, but wedding season is just beginning for TLC's 19 Kids & Counting. Now that Jill's been married off to Derick Dillard and Jessa's engaged to her beau Ben Seewald, I can't help but wonder which kid is next. If you ask me, it'll probably be John-David Duggar, 24-year-old twin to Jana, who's also still single. The oversized fam hasn't seen a son get married since their eldest, Josh, married Anna in 2008, so naturally, John-David would be next, right? But there's no evidence that JD is planning on tying the knot anytime soon — in fact, I'm not sure he's ever courted before.
Of course, the rumor mill says otherwise, claiming that John-David's in "pre-courtship" stages with an unnamed girl who was spotted hanging out with him at a recent Duggar book signing. But until an official courtship is announced, I'm not getting my hopes up — and not just because I'm holding out for a Duggar/Bates courtship. But seriously, how perfect would that be?
And in case any of you out there are looking for a strapping young man with a slightly (OK, very) misogynistic father who will provide for your family of potentially zillions of kids, look no further. John-David is actually a pretty good guy.
He's a Solid Older brother
You know what they say: How a man treats his mother and sisters says a lot about what kind of husband and father he will be, and John-David has this one in the bag. It was precious how he looked after Jessa when Ben first moved in to the Duggar compound. Maybe he was a little hard on him, but he just wants to make sure his sister has found the right match! So sweet.
He can pretty much do anything
John David holds an array of jobs: Volunteer fireman, volunteer police officer, constable of Washington County, Ark. Oh, yeah, and now he's a pilot. But seriously, his parents bought him a plane . Damn, it's good to be a Duggar.
He already owns a business at 24
It's called Duggar Towing, and if you get stranded near Springdale, Ark., he will gladly give you a lift. Wait, could this be a way of arranging an "accidental" meet cute with your future Duggar groom? Don't forget to bring a chaperone!
Michelle thinks he's ready to be a husband.
John-David is ready for marriage... if you ask his mom. On a post on the official Duggar blog, Michelle said:
Our son John David has got a job and a home. He's leasing that home out as rental income and putting the money aside. He's also getting his pilot license right now and he's been a fireman and a police officer, and now he's a constable. So he's definitely at that place in life where he's ready to be a husband and a provider and he would be open to courting a young lady if he felt she would be the one for him.
You hear that, ladies? He's single and ready to mingle... if, by mingle, you mean a firm handshake, a side hug, and some supervised conversation.
Images: DuggarFam/Instagram (2)