5 People You Forgot Were In 'Superstar'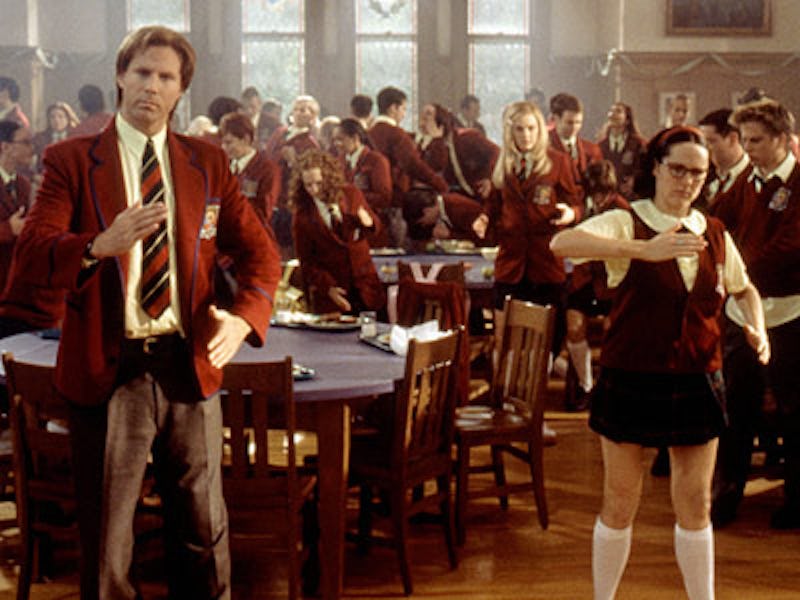 It's officially been 15 years since Superstar was released , and the movie still stands as proof that former SNL cast member Molly Shannon is one of the funniest SNL women possibly ever. If you don't remember the movie, or don't want to remember the movie, Superstar is essentially the story of Mary Katherine Gallagher, an awkward, bullied, and horny Catholic school girl who can't stop smelling her own armpits or making out with trees, played by Shannon. The movie was based on a character Shannon originally created for SNL, and featured fellow SNL cast member Will Ferrell as Mary Katherine's crush and St. Monica's High School hot-dude Sky Corrigan.
As weird and nonsensical (and slightly uncomfortable) as Superstar is at some points, it's a certified classic and definitely worth a re-watch. Shannon's comedic genius is naturally the center-point of the movie, but there are plenty of hilarious and weird characters in Superstar you probably forgot were in the movie that have gone on to bigger and better things since than performing lewd acts on bananas for a movie. Here are five actors you might have forgotten about:
Elaine Hendrix
Hendrix played bratty cheerleader Evian in the movie, but she's since had roles on The Client List, Anger Management, and Transparent, in which she does not play a teenager.
Tom Green
Since his role as the school bully Dylan in Superstar, Green went on to be Drew Barrymore's ex boyfriend and continued making very Tom Green movies, about Tom Green.
Harland Williams
Williams appeared as creepy bad boy Slater, and then continued on his way playing various roles as various creeps and weirdos, for which he's most known.
Jason Sehorn
FUN FACT: Former NFL player Jason Sehorn appeared in the uncredited role of "Man In Pink Tutu."
Jane Moffat
After her role as Sister Eileen, Moffat's acting career took a more serious turn. She's since appeared in the series Bomb Girls and the horror film Mama, among other titles.
Images: Getty (1); Universal Studios (1); Paramount Pictures (4)