You Might Not Know This 'Mean Girls' Fact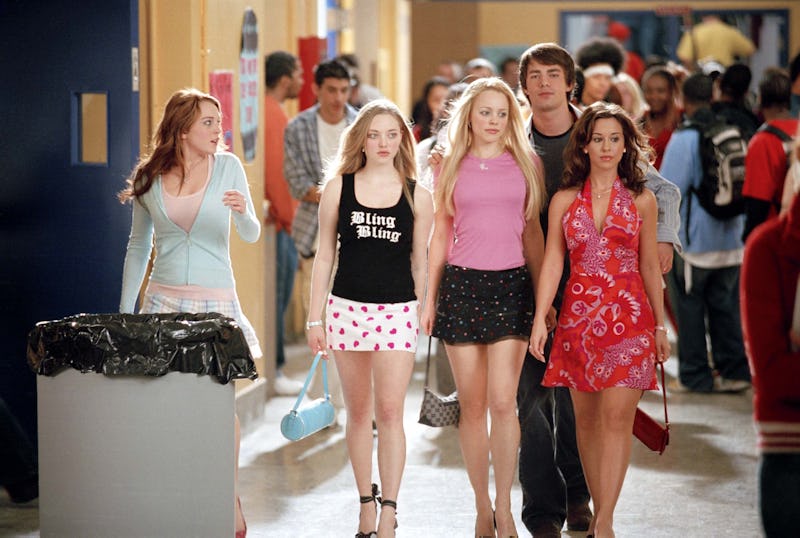 Lately, it feels like the Mean Girls love has been absolutely off the charts, what with its recent 10-year anniversary, various cast reunions, and Lindsay Lohan's totally deluded statement that there should be a sequel about The Plastics as housewives who are all cheating on their husbands. With the exception of the latter, the recent resurgence into the mainstream that Mean Girls has experienced has been amazing, and it's not even over: Today is none other than October 3rd, the fated day that Aaron Samuels asked Cady Heron what day it was in Ms. Norbury's math class. Yeah, this is a huge landmark.
That said, there's no better or more fitting way to honor this day than passing on a quite little-known piece of trivia about the film — so little known, in fact, that it goes all the way back to the '70s.
Anyway, if you've ever wondered where Janis Ian (portrayed brilliantly by Lizzy Caplan) got her very unique name and personality, it wasn't just because Tina Fey is a creative genius: Fey actually got the name from the real singer-songwriter Janis Ian, whose hit song, "At Seventeen," is actually playing in the background of a scene in the film. The song itself actually kind of mirrors Ian's struggles as a social outcast (even with black hair, just like Ian) in the film — just listen to what Ian says of the song just before a performance of it in 1976:
This song was written about a time in my life when I was really weird-looking, and there were all these girls I was going to school with who were really terrific-looking, they were like cheerleaders and very tall, and long blonde hair...I was very short with curly black hair. So, for cheerleaders...
Literally Janis.
Not only that, but Ian was also the first musical guest to ever appear on Saturday Night Live back when it premiered in 1975 with host George Carlin, and, of course, Fey herself worked on SNL between 1997 and 2006.
So, there you have it: Janis Ian was based on, literally, Janis Ian. As for whether or not the real Janis Ian ever said anything like this...
...well, that we may never know.
Image: Paramount Pictures, WiffleGIF