13 Times The Limit Really Did Not Exist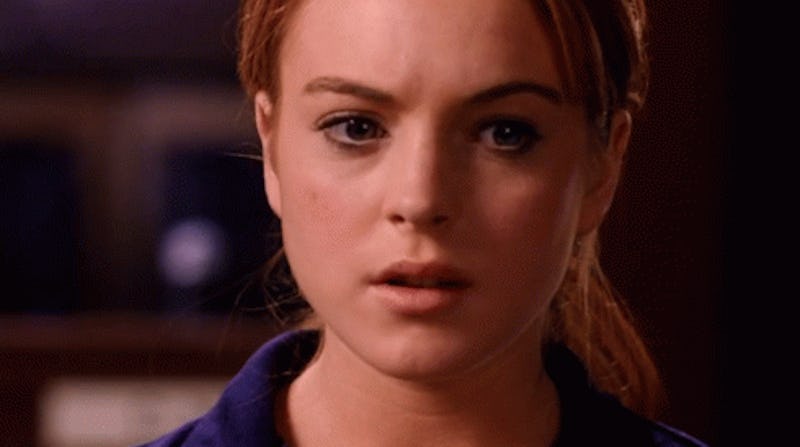 Hey guys, it's October 3. You know what that means, don't you? A day full of Mean Girls nostalgia, that's what it means. While I'm sure that now, 10 years after its initial premiere, we can all recite the movie verbatim (at least I'm pretty sure I can), there are definitely some quotes I favor over others. Although, they're pretty much all gems. Some just stuck better, I suppose. Those are: "Stop trying to make fetch happen, it's not going to happen!" "My nail beds suck." Or "Say crack again..." "Crack!" "Four for Glen Coco! You go, Glen Coco!" And the tried and true mantra that is still used to this day (in my life), "The limit does not exist!"
And guys, it's true. It really does not. Not just in a really confusing math type of way, although the entirety of the math subject puzzles me, in like, everyday life things, too. It's a solid marker for things that you're super passionate about, and it doesn't matter if it's in a good or bad way. Case in point: There's no end to anything you're really feelin'. Not grasping the concept? Check out all the things the limit truly does not exist for:
HOW MANY TIMES CAN YOU OBSESSIVELY CHECK AN EMAIL BEFORE SENDING IT?
Spelling... check! Grammar... check! Enthusiasm... Not enough exclamation marks!!!!!!!!!!! ... Too many exclamation marks?
HOW MANY TIMES CAN YOU CHECK YOUR TEETH AFTER EATING A POPPY SEED BAGEL?
It's like freakin' GLITTER.
HOW MANY LIKES CAN YOU GET ON INSTAGRAM TO SATISFY YOUR RABID NEED TO BE ACKNOWLEDGED?
You spent SO MUCH TIME filtering that.
HOW MANY TIMES CAN YOUR MOM ASK YOU IF YOU'RE SEEING ANYONE?
If by "seeing" you mean hanging out on my couch and by "someone" you mean my dog.
HOW MANY SHOTS CAN YOU TAKE AFTER ACCIDENTALLY RUNNING INTO YOUR EX?
What is sobriety, anyway?
HOW MANY EPISODES CAN YOU BINGE OF GILMORE GIRLS IN ONE SITTING?
Never enough Gilmore Girls. NEVER EVER.
HOW MANY TIMES CAN YOU TWEET ABOUT DRINKING A PUMPKIN SPICE LATTE?
APPARENTLY.
HOW MANY BOBBY PINS HAVE YOU LOST?
A sick and twisted criminal comes into your room late at night and then litters the floor with them, so you won't be able to find them now, but just wait three years. Just you wait. Bobby pins everywhere.
HOW MANY TIMES CAN YOU CHANGE YOUR OUTFIT BEFORE GOING OUT ON SATURDAY NIGHT?
*Digs way out of heaps of clothing littered all over the damn floor[.]*
HOW MANY TIMES HAVE YOU PAUSED MAGIC MIKE AND JUST STARED?
Hubba. Hubba.
HOW MANY TIMES CAN YOU "UGLY KIM K CRY" WHILE WATCHING A WALK TO REMEMBER?
Damn you and your likability, Mandy Moore!
HOW MANY TIMES CAN YOU BELT THE ADELE DISCOGRAPHY IN YOUR SHOWER?
She said it!
HOW MANY TIMES CAN YOU QUOTE MEAN GIRLS WITHOUT IT GETTING ANNOYING?
Well...
Images: Paramount; imaginerandomocity/Tumblr