11 Fall TV Show Plots As Haiku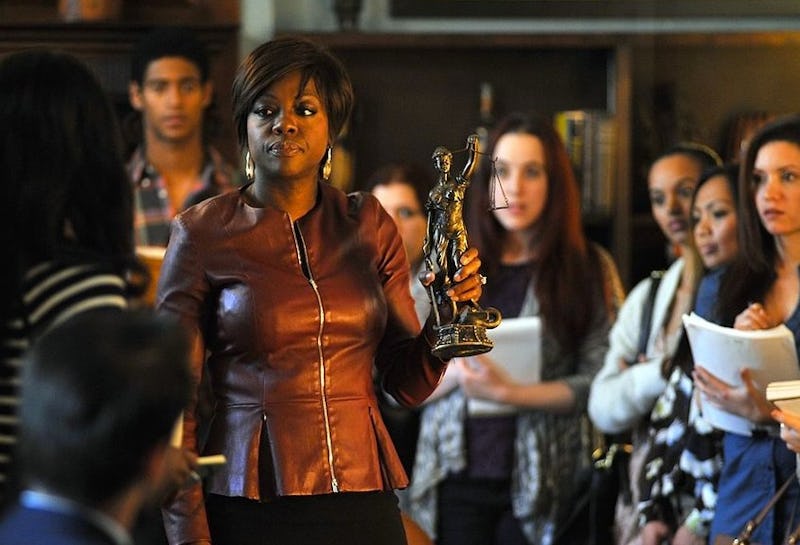 It's National Poetry Day, you guys. I don't know about you, but poetry was my least favorite part of English class. I could write you an essay defending my right to have any opinion or come up with a short story that would make my Creative Writing teacher cry, but ask me to write a poem and I automatically wanted to climb out the window to get away from this section. However, there have been so many great poets over the years — Emily Dickinson and Robert Frost, for example — that who am I to decry their legacies?
However, sometimes poetry can be fun. The easiest ones to write, at least for me, were always the haikus. The pattern was simple, just 5 syllables, 7 syllables, 5 syllables, and suddenly you had a poem. It was magic. It changed my life. The Fall 2014-2015 TV season has brought with it a wealth of amazing new shows that I've spoken at length about, whether it's which Fall shows should do crossovers or which Fall shows are the most and least sexist, but in honor of National Poetry Day I've decided to take it a step further.
Still can't decide what to watch? Let me help you with a summary of some of the best new shows premiering... in haiku form.
Gotham
Batman is Bruce Wayne
Cutest creepy child ever
Jim Gordon's there, too.
Jane the Virgin
The real mystery:
Jane gets impregnated, but
Where is the lawsuit?
Scorpion
Team of geniuses
Need a waitress to teach them
Human emotions.
The Flash
Barry Allen left
Arrow for this show, chased by
Olicity fans.
Selfie
Eliza Dooley
Is so Internet famous
That she has no friends.
Manhattan Love Story
Girl meets boy story.
Takes place in Manhattan, but
Still pretty boring.
How to Get Away With Murder
Annalise Keating
Good Lord, Annalise Keating.
I want to be her.
Forever
So there's this doctor
With immortal knowledge, but
He's not a vampire?
black-ish
All-black family
Lives in all-white neighborhood.
Comedy ensues.
A to Z
The Mother returns
To get her happy ending
On a brand new show.
Stalker
Stalkers of all kinds
Defeated by Maggie Q
And some other guy.
Image: ABC; annalisekaeting, nellbeale, selfie-, midstorm, yugottabesonice, gitc4ever/Tumblr