'SNL' Takes On Ebola and 'TFIOS' Simultaneously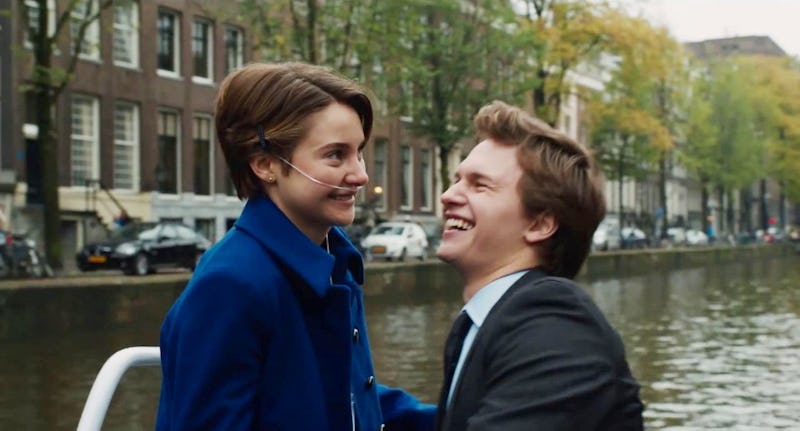 It was only a matter of time for Saturday Night Live to take on the growing concern of Ebola, but I don't think anyone was expecting them to do it like this. The SNL parody of The Fault In Our Stars starring Saturday night's host Sarah Silverman and Taran Killam was almost identical to the movie that we all bawled our eyes out at (right?) but instead of following two kids living with cancer, it was Silverman who played a girl with Ebola.
The parody was almost spot on to the movie. "Boom Clap" was playing in the background, Killam — who played a loose interpretation of Augustus Waters — asked Silverman what her "story" was, and even gave the familiar line "I know that love is just a shout into the void...," but when it came to the physical connection, well Killam's character was a little skeptical (he kept his distance).
"I don't care that you have cancer," Killam said. "Oh, I don't have cancer, I have Ebola," Silverman responded. Is it timely? Yes. Is it funny? I don't know. I hate to be the "too soon" girl, but is it too soon to be joking about Ebola?
The highlight of the sketch was when Killam and Silverman are about to have sex for the first time — a la The Fault In Our Stars — and it is revealed that Killam has a Hazmat suit on and a surgical mask covering his mouth, just to be safe.
It's timely SNL, I just don't know how funny it is.
Images: 20th Century Fox