13 Things We Need When 'Twin Peaks' Returns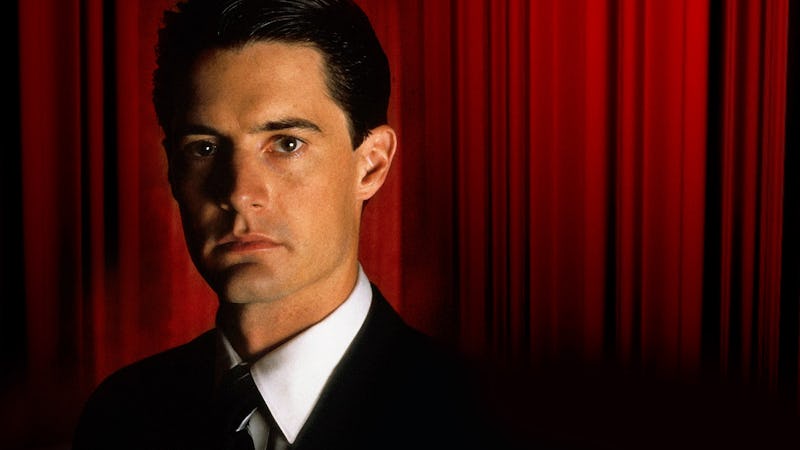 I was a year old when Twin Peaks first aired on television, making my first viewing and appreciation of the series more than 20 years after the two season show had commenced. I owe my introduction to the series to a former editorial boss, who became a television journalist himself after being inspired by the series, often heralded as the show that would begin the golden age of television. We would watch episodes of the show after work, he would ask me hard-hitting questions and probe my millennial mind: What are the reoccurring themes? Which of your hypotheses have come true? And of course: Who killed Laura Palmer? It was an education I never expected to receive. And now, die-hard fans of the show will see the resurrection of Twin Peaks , more than a quarter century since it went off the air.
Showtime is bringing the series back for 2016, with its original creators, David Lynch and Mark Frost, attached to the nine episode return. David Lynch will direct all nine episodes, a fact sure to delight fans everywhere. Twenty-five years later, the show will be set in present day, and continue the storyline of the original series (Intrigued!). According to Deadline, many of the unresolved answers and open conclusions to the show will be resolved with the new series. Needless to say, 2016 can't come sooner.
So, to brace yourself, and stave your hunger for the year and a half long wait, here are 13 things we need in the new series. In case you were worried, there are no BOB gifs within, however spoilers exist below — but c'mon, it's been 25 years.
Kyle MacLachlan
Where would Twin Peaks be without its star, Agent Dale Cooper? That being said, its been 25 years since the actor played the optimistic federal agent, and we can only cross our fingers that he might be kind enough to grace us with his presence.
DIANE
While Diane existed in Twin Peaks as a brilliant catalyst for Kyle MacLachlan's inner dialogue, we hope she — or should we say it — will be back as the companion for Agent Coop. We've never seen the infamous Diane, but perhaps we'll get to meet her in person with the reboot, or perhaps she'll have graduated to newer technology. Will Agent Cooper still carry the same old black recorder? Or perhaps he'll have an iPhone this time around.
A Body
...Hopefully wrapped in plastic. Like the dynamite series opener, we'd love to see the reboot begin with a murder — a whodunit crime that will unravel like the character's psyche's over the course of the show.
An Original Score
Twin Peaks' 1991 debut was groundbreaking on many levels. It was the first television series that was treated as a film — the production value, the actors, the script and the budget — everything was amplified. This included its very own score, a variety of music crafted for the precise tone of Lynch's masterpiece. Certain characters even had their own themes, like Audrey Horne, who was gifted this sultry melody for her entrances:
The Log Lady
A fan favorite, the Log Lady was a resident of Twin Peaks who never left home without her, you guessed it, log. The Log Lady acts as a medium for the log, delivering its cryptic messages and tales of warning to the residents of Twin Peaks. She spoke to Laura Palmer, through means of her log, before her death. We'd love to see this character return — or even just the log. Perhaps the special wood was passed down to the next generation, or will return in a new form: A potted plant á la Groot?
David Duchovny in a skirt
Before he was on the X-Files, David Duchovny was wearing a skirt on Twin Peaks. He played Dennis (otherwise known as Denise) Bryson, a cross-dressing DEA sent to investigate drug allegations against Coop. He brought a needed comic relief to the show, and it would be awesome to get Duchovny back in the ol' pantyhose one last time.
Owls
The owls are not what they seem. An important lesson we learned in Season 2 of the show, BOB and the other supernatural creatures take the form of many things, including the owls. Let's bring em' back in masses, Hitchcock Birds style. OK, maybe not that intense. But a shout out to the creepy-as-hell owls would be much appreciated.
Audrey Horne
Considering 25 years have passed and Horne is no longer a high school student, the romance between herself and Agent Cooper is more feasible than ever. And really, what more do audiences want than to see a Cooper/Horne reunion?
Double R Diner
The place where hearts are broken over milkshakes, fathers offer advice to their sons over a burger, and schoolgirls meet their secret lovers — the Double R Diner is the breeding ground for much of the tiny town's gossip and romance, and we'll be needing all the secret drama we can get in the show's return.
Coffee & Cherry Pie
At least a nod to Agent Dale Cooper's favorite meal is expected. "That's a damn good cup of coffee!" he would often belt, and we're going to assume his eating habits haven't changed much over the course of 25 years.
The Man from Another Place & The Giant
"When you see me again, it won't be me," The Man from Another Place infamously said in the series' final epsiode. As much as The Man from Another Place gave me nightmares, he was key to the plot's unraveling. The Giant, the friendlier of the two supernatural beings, is also a memorable figure in the show's arc, and I hope (begrudgingly) that both characters will return. But as the Man said himself, he may appear in a different form.
David Lynch as Gordon Cole
Perhaps he'll have regained his hearing, or perhaps he'll be nearly deaf, but Gordon Cole and his inappropriate responses would be sorely missed if they didn't make a cameo in Twin Peaks' return.
A Written Accompaniment
In the early '90s, The Secret Diary of Laura Palmer was published to coincide with the show's plot. A key element in Twin Peaks, her diary let us enter the mind of Laura Palmer — and her killer — when we otherwise would be clueless. For the series' return, we're hoping for a written element as well. Afterall, Twin Peaks exists far beyond the confines of our television screens.
Just remember: "That gum you like is going to come back in style." #MindBlown
Images: Tumblr; Giphy; Gifsoup