Look Who's Coming Back to the Big Easy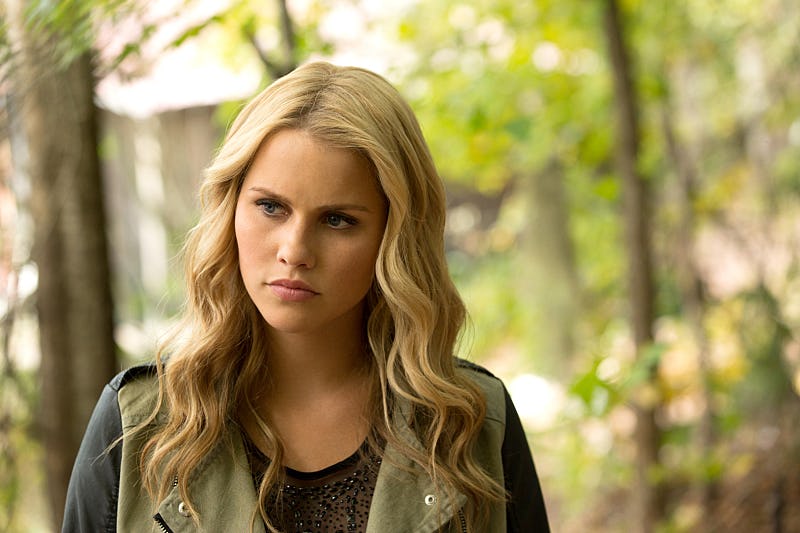 You really didn't think she could stay away for that long, did you? This beloved TVD spin-off took a major hit last season when Claire Holt decided to leave The Originals in order to move back to Los Angeles with her family, leaving many fans devastated and the Mikaelsons one pivotal family member short. How could the series survive without Rebekah aka one of the core Original members for which the spin-off was supposed to center around? Well, as it turns out, that question doesn't really need answering now because Rebekah is returning to The Originals for its second season! Granted, Holt is still no longer a series regular, so her appearances will still remain somewhat limited. However, given the fact that many doubted whether or not she'd even crop up at all throughout Season 2, her now guaranteed presence is a more than welcome treat.
Showrunner Julie Plec confirmed the exciting news to E! Online recently, promising that this blonde badass will be making not one, but multiple cameos throughout the year. "We will see Rebekah several times [this season]," Plec assured her fans, while also revealing that our first Beks sighting will be before the holidays. "In fact, we'll be seeing her for the holidays. The midseason cliffhanger will have a little dose of Rebekah." (Commencing freakout in 3… 2… 1… !!!)
Obviously, this is pretty much the best news ever, and just the thing to get us even more pumped for The Originals Season 2 premiere. So in honor of this joyous occasion, let's look back on some of Rebekah's finest moments and recount all the times she was our favorite Original vamp.
Whenever She Was Badass
Which she was like 95 percent of the time.
When She Put Klaus in His Place
Even the most powerful vampire in the world needs to be taken down a peg or two.
When She Was Sassy
Which, again, was quite often. #Burned
When She Let Herself Be Vulnerable
Because underneath all of that vampire strength, she was still just a girl.
When She Stood Up For Her Gender
And constantly proved that women could be just as much of a force to be reckoned with.
When She Summed Up Modern-Day Fashion
LOL.
When She Demonstrated Family Loyalty
Always and forever.
When She Rebuffed Sexual Advances
No means no, buddy.
When She Had Great Taste in Wine
Cheers!
When She Rocked a Side Braid
Where did you think Katniss and Elsa got it from anyway?
Images: Bob Mahoney/The CW; Giphy (5); lifeofvampirediaries/Tumblr; tvrecappersanonymous/Wordpress; rippahgonewolf/Tumblr (2); Wifflegif (2)