Did 'SNL' Rip Off An Improv Company's Idea?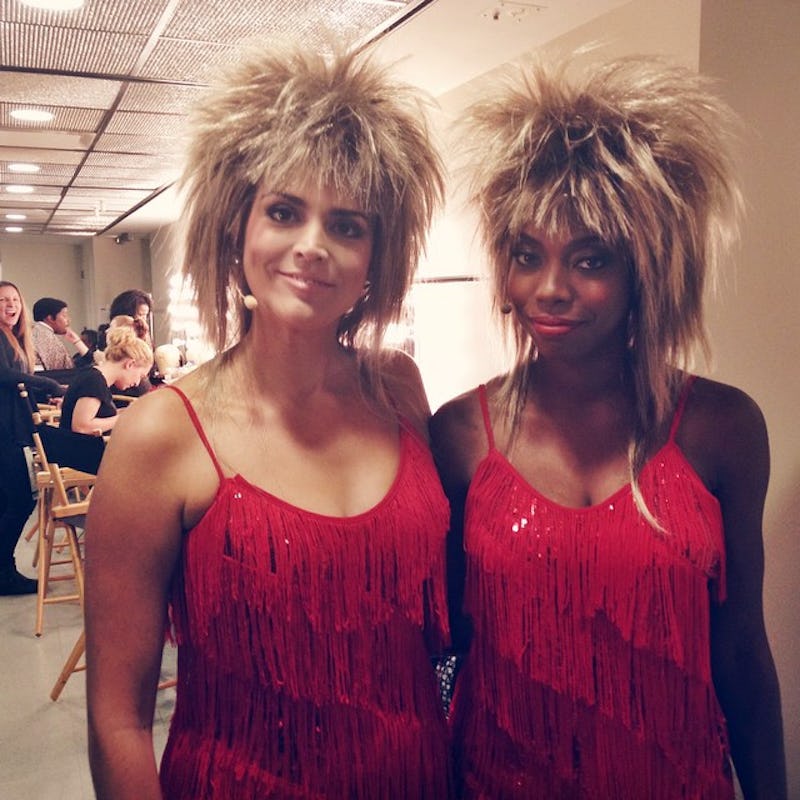 When I tune in to Saturday Night Live every Saturday, I expect to be blown away by the creativity and comedy provided by the show. And while some of the sketches that SNL produces aren't always knee-slappers, I can always count on the originality of the work. So when a show like SNL is accused of "ripping off" a skit from a well-known improv company, such as The Groundlings, it's a really big deal.
And that is exactly what has happened with a Tina Turner sketch that appeared in the Sarah Silverman hosted episode of SNL. The sketch featured three women, who work as performers on a riverboat in Nebraska, singing "Proud Mary" by Turner, while interrupting the song to go on about their bizarre lives.
Members of the improv group The Groundlings — which has launched the careers of well-known actors and Saturday Night Live alums — claim that a skit performed this summer bares almost an exact resemblance to the sketch performed on Saturday night. Members of The Groundlings claim that SNL allegedly ripped off the sketch and have done so with multiple other skits throughout the years. So why not compare the two sketches side-by-side and look for similarities?
THE COSTUMES
The first, most eye-catching similarity between the two sketches is the costumes and wigs used for both. Both feature red dresses and Tina Turner wigs. For the record, this is Tina Turner we're talking about, so isn't a red sparkly dress and Tina wig the go-to?
THE SONG
Both skits feature the singers performing "Proud Mary."
NEBRASKAN RIVERBOAT REFERENCES
In The Groundlings' skit, they reference how they've always wanted to work on a riverboat in Nebraska, currently they work at a casino. In the SNL skit, the three women already work on a Nebraskan riverboat.
THE SINGERS' STORIES
Both sketches feature singers who interrupt the song to tell their own bizarre life stories on how they all ended up performing at their respective venues. In SNL's sketch, the women all seem miserable to be on the riverboat, whereas the skit from The Groundlings shows two very enthusiastic women performing.
MCS AT THE END
At the end of both sketches, the women of each venue are cut off by the MCs. In The Groundlings' sketch, the women are told to wrap it up, where as the MC — played by Keenan Thompson — on SNL joins the women on stage.
A source close to SNL claims that the sketch was original, and that the Tina Turner concept is "a common idea." Click here to watch SNL's skit. Watch The Groundlings' skit here:
Bustle has reached out to NBC and is awaiting comment.
Images: NBCSNL/Instagram; YouTube