He's Not Lizzie McGuire's Little Brother Anymore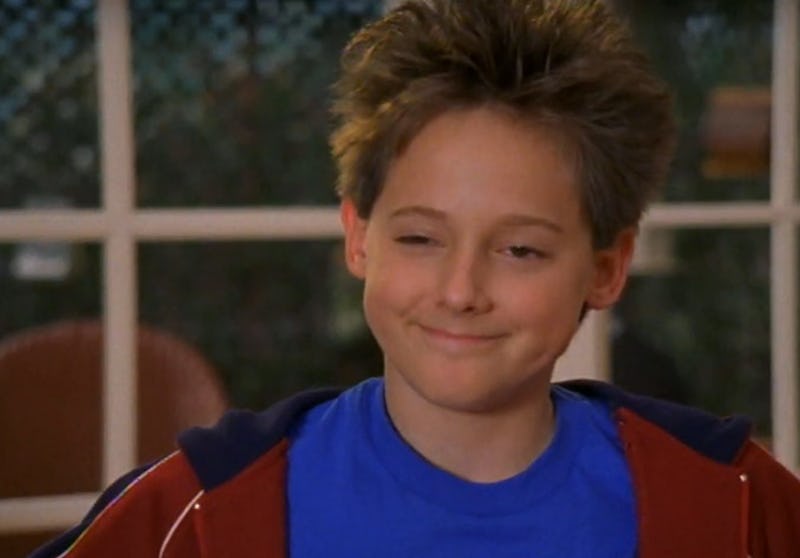 I think it's safe to say that most little brothers on Disney Channel shows were depicted as conniving troublemakers, but the one sibling that really took the whole thing to another level was Lizzie's baby bro Matt on the 2001 series Lizzie McGuire . Matt, played by Jake Thomas, lived to make Lizzie's middle school life just a little bit harder. The perpetually scheming Matt was an instant fan favorite, inspiring waaaaay too many pranks on viewers' older siblings. After the Lizzie McGuire Movie hit theaters in 2003 and the final episodes of the show aired in early 2004, we were forced to say goodbye to Matt and the rest of the Lizzie McGuire gang. But just because we may have bid farewell to Matt doesn't mean that we saw the last of his alter ego, Jake Thomas — in fact, you may be surprised to find that you've already seen this guy on your TV in recent years.
Thomas didn't end his career on Disney Channel, but he did move from tween material to some heavier stuff. That's because, shockingly, Thomas is now a card-carrying adult — he turned 24 this year, apparently in an effort to make his fans feel ridiculously old. But while he may be working on heavier material now, he didn't give up on his Disney roots entirely. The actor joined the cast of that That's So Raven spinoff Cory in the House in 2007. Thomas played Jason "Stickman" Stickler, a rival of protagonist Cory Baxter. He appeared in 11 episodes of the Disney Channel series.
After Cory in the House ended in 2008, Thomas made several appearances on primetime TV series — some which were considerably darker than the light fare that came out of Disney Channel. Thomas guest starred on a Season 6 episode of Criminal Minds, which, unsurprisingly, was about a serial killer targeting exotic dancers. (There's no way that Jo and Sam McGuire would ever allow Matt to watch Criminal Minds.) He also guest starred on the pilot of Lie to Me, an episode of Ghost Whisperer, and on both CSI: New York and CSI: Miami.
Check him out in this episode from Ghost Whisperer below. (And yes, that is Alexa Vega from Spy Kids.)
Currently Thomas is working on the spooky web series Storytellers, which you can watch here. But perhaps Thomas' greatest accomplishment since his Lizzie McGuire days is this absolutely hysterical AMA that he did on Reddit in the summer of 2014. Check out some of his brilliant responses to fans.
FMK, The Lizzie McGuire Edition
On Aaron Carter
On The Thing Everyone Asks Him
On Being Financially Responsible
On The Best Question Any Former Child Actor Can Be Asked
Congrats on all the success, Thomas.
And by success, I mean "getting hot."
Annnnd one more for the road.
Images: Disney Channel; Reddit