'Flowers in the Attic' Gets a Fourth Installment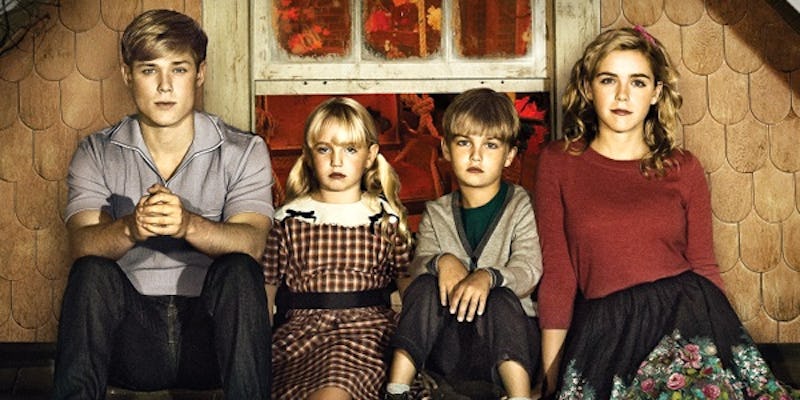 Anyone who knows me knows I love a good Lifetime movie. Usually these films are pretty outrageous with some glaring plot holes and less-than-convincing acting chops, but there is something about them that just gives me joy. An exception to this joy has to be the Flowers in the Attic movies based on the book series by V.C. Andrews. These movies are legitimately good. Not Lifetime movie good, but actually really great TV movies. The twists and turns of the stories will make you drop your jaw. This is the kind of water cooler chat that will embarrass you when you bring it up, yet if you talk to another Lifetime aficionado they will totally get what you're saying. These movies are actually amazing and they are true to the characterizations and plot points in the books.
Flowers in the Attic was a success for the television network and for me as an avid television viewer. When Lifetime aired the sequel Petals on the Wind, I was even more enthralled and threw myself into the book series. Based on the success of the first two films, Lifetime gave a green light to air a third installment, If There Be Thorns. Now I am absolutely elated with the news that a FOURTH movie is coming our way. Lifetime announced production will begin for Seeds of Yesterday . Without giving way any major spoilers, this is the official plot, "The saga of the tormented Dollanganger family comes to an end in Seeds of Yesterday, based on the fourth and final book in V.C. Andrews' series of novels that began with Flowers in the Attic. In Seeds of Yesterday, the Dollangangers continue to coexist miserably, as their deeply troubled relationships, dark secrets and tragedy come to a head in a way that will haunt the family and its progeny forever."
If you are unfamiliar with the books and/or the movies, I highly suggest you set your DVR to record the re-airings of the first two movies and be on the look out for the third. Get excited because Lifetime is about to get weird— well even weirder than normal, but still.
Image: Lifetime