Look Who's Getting a Full Series Order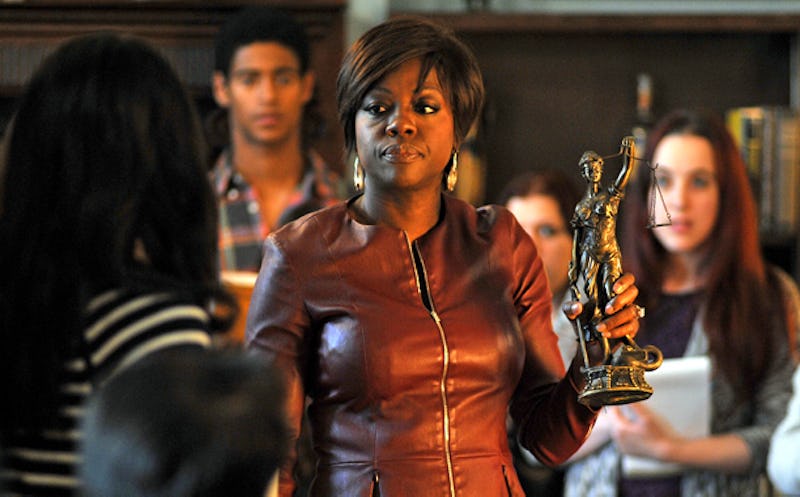 ABC is ready to make a full-time commitment to two of its freshman shows. The network announced on Thursday that both How to Get Away With Murder and Black-ish are getting full-season orders, allowing many TV fans to collectively breathe a sigh of relief. Of course, this doesn't exactly come as a huge surprise, given how well both shows have done in the ratings department. In fact, Shondaland's new drama earned a 3.9 demo rating during its series premiere, officially making it the fall's No. 1 rated new series. Meanwhile, Black-ish nabbed an impressive 3.3 demo rating, deeming it the fall's top new comedy. If all this keeps up, I wouldn't be surprised if a renewal for both Murder and Black-ish is in the immediate future. As envisioned for its first season, HTGAWM will run a total of 15 episodes, while Black-ish will get the typical sitcom treatment of a 22-episode season order.
But even as confident as we were in both shows' success, it's nice to finally get some solid reassurance in their continuation. That leaves ABC's Manhattan Love Story and Selfie still up in the air, of course, along with all of the other networks' shows. (Let's get a move on it, you guys!) Thus far, though, things are looking pretty positive, so don't give up on your favorites just yet. And if nothing else, we'll all know how to get away with murder. So there's that.
Images: Nicole Rivelli/ABC; ldcreativeagency/Wordpress