She Should've Won Her 'Voice' Battle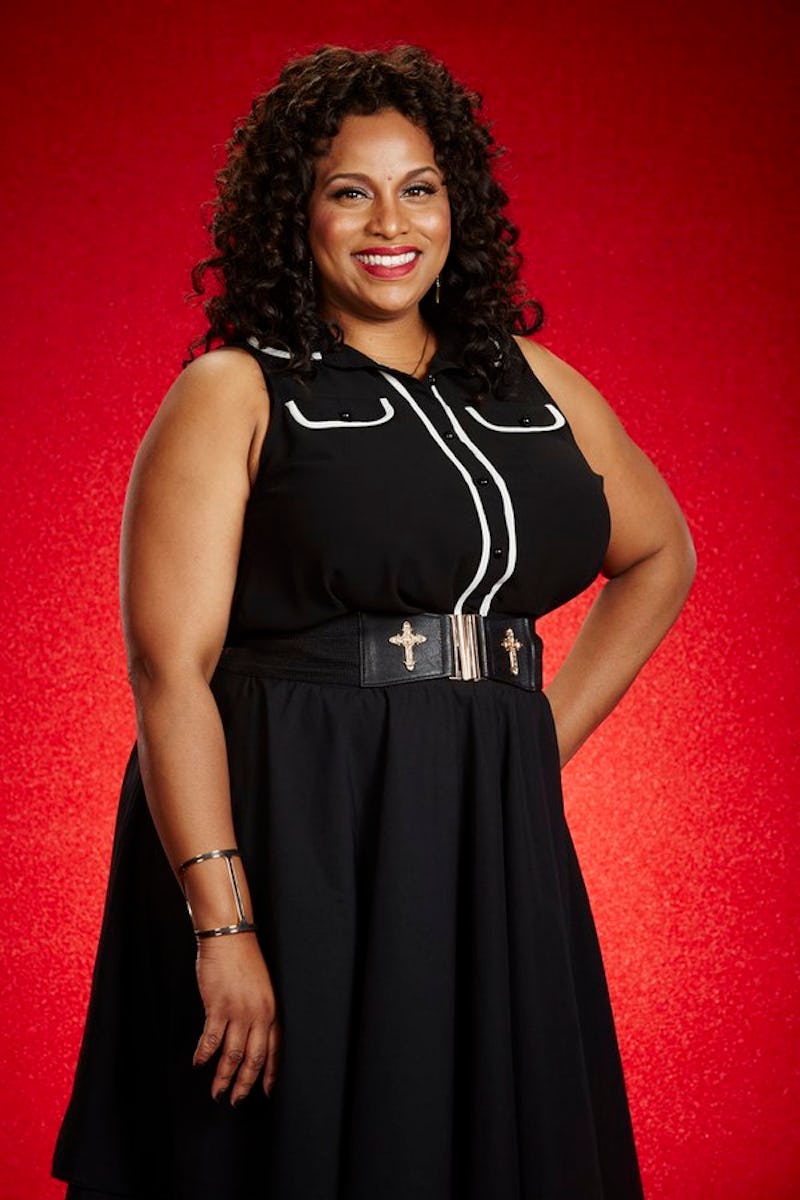 It's the first night of the battle rounds AKA the best and most stressful/emotional/OMG portion of The Voice. But this first battle leaned toward the OMG WTF side. First in the ring was R&B singer Elijuh Rene against coach-favorite Maiya Sykes. Their rendition of Alicia Keys' "If I Ain't Got You" was amazing, they had incredible chemistry, and both had star-worthy stage presence. But it was clear to me who the winner was even before the singers began singing. Maiya was totally going to win. And then the WTF part happened, Rene got the win and Sykes was sent home.
As soon as Sykes lost I was convinced someone would steal. The coaches had their own battle over her just a few weeks ago at the blind auditions. Maybe it was because their battle was the first, or Sykes lost her luster overnight, because then the even more OMG moment happened. No one stole. NO ONE.
WHAT? Okay, so Rene hit the note Pharrell was hoping he would hit but I didn't think his performance topped Sykes'. She is a professional, after all. I can get behind Pharrell's comment that she didn't quite fight for herself the way she should've in a battle (she probably thought she was going to float right through this, just like all of us watching at home were definitely thinking), but her performance came more naturally than Rene's. Being able to deliver a flawless performance night after night is the key to being successful as a performer, and Sykes possesses that quality in far more abundance than Rene.
Sykes had the experience, voice, and star power to make it to the end. Rene has a great base and he will definitely learn what he needs to from coach Pharrell, but is he going all the way? Only time will tell. Maybe if Sykes had kept her pro-advice from Rene, she'd be returning for another week instead of returning the Persian wedding scene.
Image: Paul Drinkwater/NBC