His Carrie Bradshaw Comments Are Awful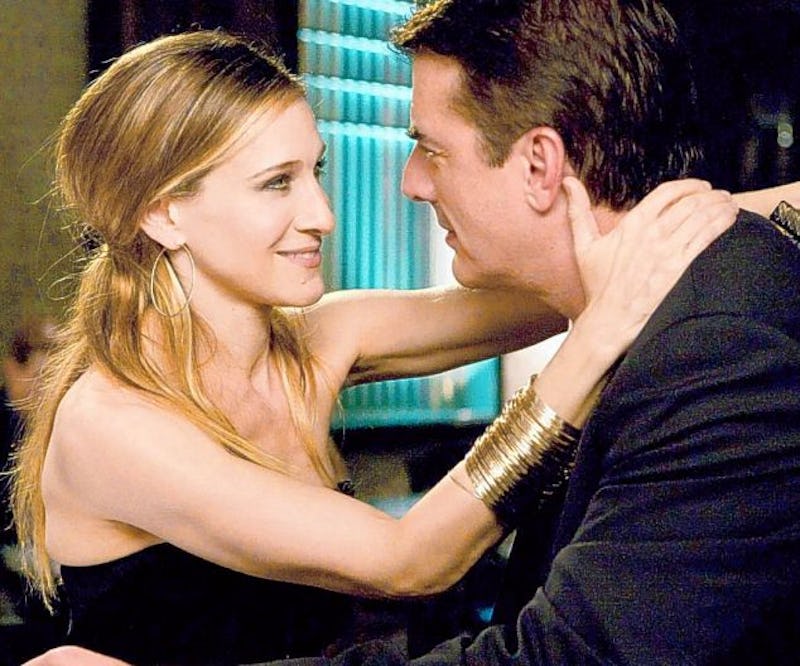 Yikes. I don't even have any other words for this, that's how bad it is — all that I can even muster is an extremely emphatic yikes. In a new interview with Australian news site news.com.au referencing the rumors of a possible third Sex and the City sequel film, Mr. Big himself, Chris Noth, took it upon himself to describe Carrie Bradshaw not as the independent, flawed character she was written to be, but instead by the amount of men she slept with during the show's six season run: He joked that she was a whore.
I say it again: YIKES.
It's not only that calling a woman a "whore" (even in the joking tone Noth seems to be employing) is one of the most degrading things because it reduces a female to being nothing more than the amount of sexual partners she's had — but it's also even more astonishingly misogynistic considering he played a character who was generally considered to be a player when he wasn't with Carrie. Does the phrase "double standard" mean nothing to this guy?
Check out the quote for yourself, in all its awfulness, to see what I mean:
...he was what he was. One of the things I tell people is that he never tried to pretend he was anything other than what he was. It was [Carrie] who tried to pretend he was something he wasn't. He was always honest about himself—he never cheated on her. The relationship just didn't work, and he went on to get married while she went on to…how many boyfriends did she have? She was such a whore! [laughs] There's a misconception that Carrie was a victim of him, and that's not the case—she was a strong, smart woman.
Ugh. No matter your personal feelings on Carrie and Big together, can we all just agree that even joking about a woman being a "whore" because she's had more than one boyfriend all her life is universally gross? The connotation of the word isn't a good one — joking about it is just disrespectful, and calling her a "strong, smart woman" two seconds later doesn't change the fact that he just reduced her worth to her number of sexual partners. Where's Miranda at a time like this to school him in the fundamental concepts of feminism?
(Also, for the record, he says he doesn't know anything about a SATC 3 film — so take that however you'd like.)
Image: HBO