O'Hare's 'AHS' Role Just Got a Whole Lot Bigger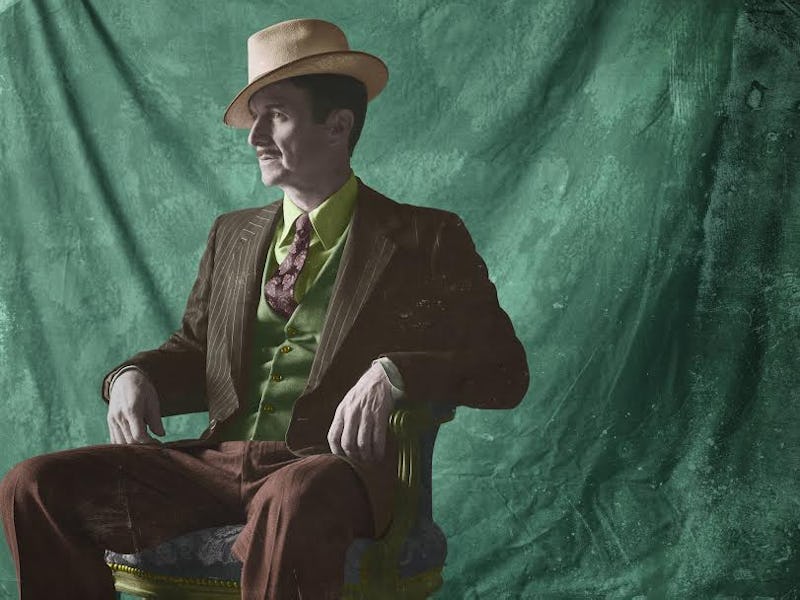 And the American Horror Story surprises just keep on coming. Not only have we recently learned that Neil Patrick Harris almost starred in Murder House , but now we've also gained some rather interesting insight into one of AHS: Freak Show's highly anticipated con artists. During an exclusive interview with Entertainment Weekly, Ryan Murphy revealed that aside from being a con man, Denis O'Hare's Freak Show character, Stanley, has a 13-inch penis. (Let the erection puns begin!) And surprise, surprise, O'Hare couldn't be more thrilled with this huge piece of news. "Denis really loves his part," Murphy teased just before adding, "because he plays a guy with a 13-inch penis and that's all I'm going to say about that. So Denis has never been happier!"
And who can blame him, really? I mean, let's face it — in the world of AHS , O'Hare's characters have always been put through quite the ringer. In Murder House, he played a man with severe burn marks all over his body and was constantly rejected by Jessica Lange's character. Then in Coven, he portrayed a tongueless butler with a very weird doll fetish, who was — guess what? — constantly rejected by Jessica Lange's character. (Anyone else sensing a distinct pattern here?)
So it makes for a nice change to see the actor no longer getting the shorter end of the stick — quite literally. Though I'll be curious to see if Lange's Elsa Mars is any more impressed with him this season now that his character's got a little something extra to offer. (Hint, hint. Wink, wink.) I wonder if his ego matches his appendage. It's a hard job, but somebody's gotta do it. (Alright, I'll stop.)
As of now, little else is known about O'Hare's character other than the fact that he's referred to as a "Collector of Freaks," which means Elsa better watch out or he'll steal her entire show right out from under her. Perhaps he'll even try to use his, um, talent, to distract her as he makes off with her troupe. Either way, I can't wait to see these two go toe-to-toe on the small screen once more. Let's just hope that his plans don't — like so many other times before — go up in flames.
But congrats on your big promotion, O'Hare. Lord knows you've certainly earned it.
Images: Frank Ockenfels/FX; chadrossbuddy/Tumblr; ahsnow/Tumblr; funastrology/Tumblr