'Twin Peaks' Is Returning Even Earlier, You Guys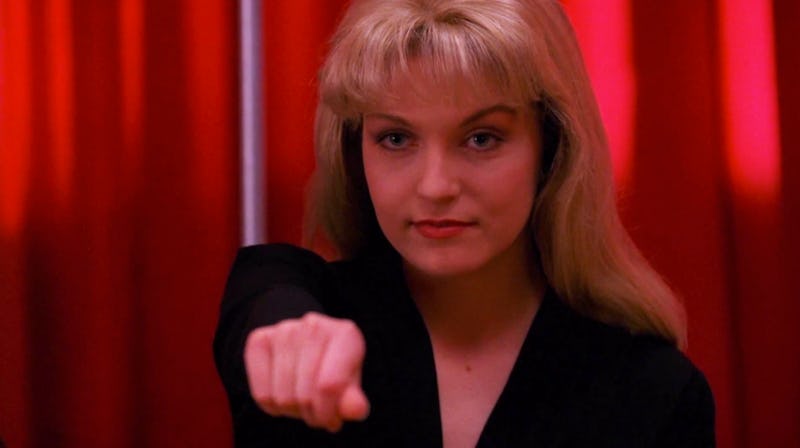 In a move that certainly felt like it broke the Internet, a beloved '90s show is returning to the modern screen. All right, so in today's remake-happy world that doesn't really narrow it down, but I think you already know what I'm talking about. The announcement that Twin Peaks is coming back in the form of a limited series on Showtime sent fans into a tailspin, but they'd better clutch their pearls and prepare for yet another bombshell. While you wait until 2016 for the new nine-episode series, a Twin Peaks novel is being written that will come out in late 2015. And it's official.
Mark Frost is the co-creator of Twin Peaks alongside David Lynch and he'll be the one writing the novel, which is called The Secret Lives of Twin Peaks. According to the publisher, the book is described as "[revealing] what has happened to the people of that iconic fictional town since we last saw them 25 years ago" and "[offering] a deeper glimpse into the central mystery that was only touched on by the original series."
I don't even need to explain why this is necessary, but let me give it a shot. A lot can change in 25 years. I haven't even been alive for 25 years yet and I'm an incredibly different person than I was when I was a distant concept in my parents' minds. The limited run that Showtime is giving to Twin Peaks will offer the opportunity for a tightened plot that answers more questions than it asks — unlike the original show, on occasion — but a limited run isn't enough time to answer every question that you have about the lives of your favorite characters between then and now.
So it's a smart idea for Frost to cover in a book all of the backstory that they might not have time, or might not find relevant, enough to put into the revival series. The focus of the series should be on resolving plot mysteries and answering overarching questions with a lot of good character development in between, but not so much character development that they info dump 25 years of the characters' lives on us in the little time we have.
Between the book and the fact that Showtime is running the first two seasons of Twin Peaks before the revival, if you weren't into the show when it was on air then now's your chance to get into it. Unlike the original fans, you won't have to suffer through all the frustration of the unanswered questions for decades.
Image: YouTube