'Fury' Wins At The Box Office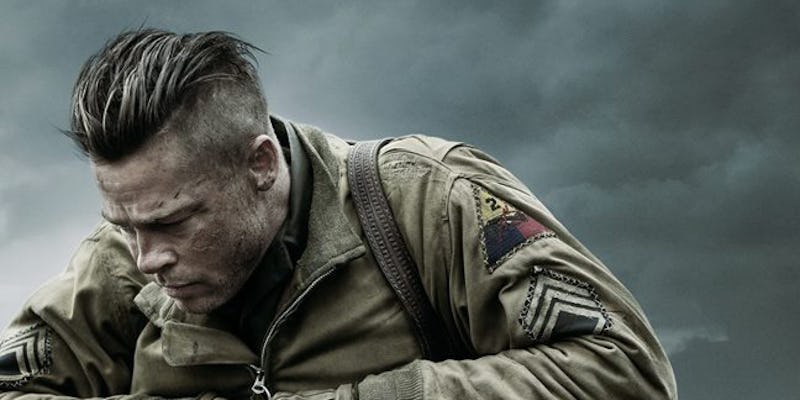 This weekend, Fury beat out Gone Girl for the top spot at the box office, proving that movie goers are still interested in World War II. Or Brad Pitt. Probably both. The film tells the story of U.S. soldiers at the end of WWII, with Pitt starring as Sergeant Don "Wardaddy" Collier. The trailers promised an emotional and dramatic war story, and the controversial Shia LaBeouf in a major role might have provided a further draw.
The marital thriller that is Gone Girl still managed to beat out Book of Life, the beautiful animated children's movie about The Day of the Dead. The latest Nicolas Sparks adaptation Best Of Me has not done too well, coming in fifth at the box office (behind the family film Alexander and the Terrible, Horrible, No Good, Very Bad Day) and earning the lowest opening for a Sparks movie to date. Birdman has done extremely well for its limited release, probably owing to its excellent reviews and the presence of Micheal Keaton and Emma Stone, as has Dear White People in the small amount of theaters in which it played.
All in all, it's been a weekend in which critically acclaimed movies have soared. Those top three movies–Fury, Gone Girl, and The Book of Life–currently have high reviews on Rotten Tomatoes, and things look promising for the critically acclaimed Birdman and Dear White People as they reach wider audiences.
Image: Columbia Pictures