Jessie Pitts Will Make It Far on 'The Voice'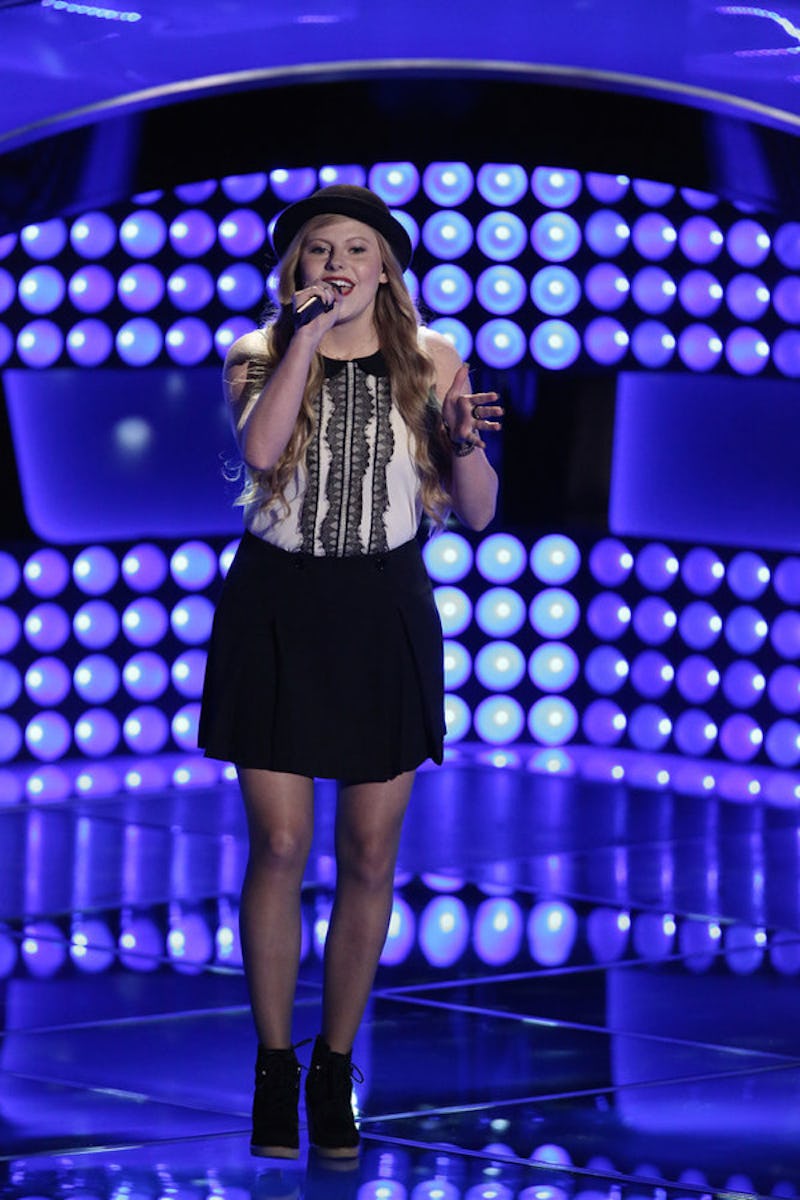 What's with the coaches on The Voice this season? It seems that every talented singer gets the boot by their coach in the battle rounds, only to get stolen by a much smarter coach. And that happened again with 18-year-old Jessie Pitts from Team Gwen. Pitts and her airy, sticky-sweet Indie-Pop voice could get her to the finale of The Voice, and that's all thanks to new coach Blake Shelton.
Pitts and engineering-turned-music student Ryan Sill battled to Ellie Goulding's "I Need Your Love" and convinced me that they have a secret behind-the-scenes affair going on because their performance got steamy. Contrary to the what the judges said, I think the song was much better suited to Pitts' voice because she sounds almost EXACTLY like Ellie Goulding. If I closed my eyes, I would've thought that I was just hearing the song as it plays on the radio. Pitts had the stage presence and singing chops to deliver a winning performance on stage, while Sill was too busy fighting of his "accabopping" moves to get totally into what he was trying to do.
Gwen Stefani chose Sill as the battle's winner, even though he seems to be more fit to compete in a Who Will Be the Next One Direction Member competition than The Voice. Thankfully Shelton used his last steal to save Pitts after Stefani sent her home. This could be her ticket to the finale. As Shelton proved with last season's winner Danielle Bradbery, he has the ability to coach young women and turn them into stars. Pitts has a completely different style than Bradbery, but they are similar in the fact that they are young and still capable of learning new ways to use their voice to it's full power. With a few good pointers from Coach Blake, and a little more confidence on stage, Pitts might just beat out the boy-band wannabe, earn herself the title of "The Voice," and become America's favorite new blonde-haired Indie-Pop princess.
Check out Jessie Pitts' blind audition:
Image: Tyler Golden/NBC