Are They Having a Boy or a Girl?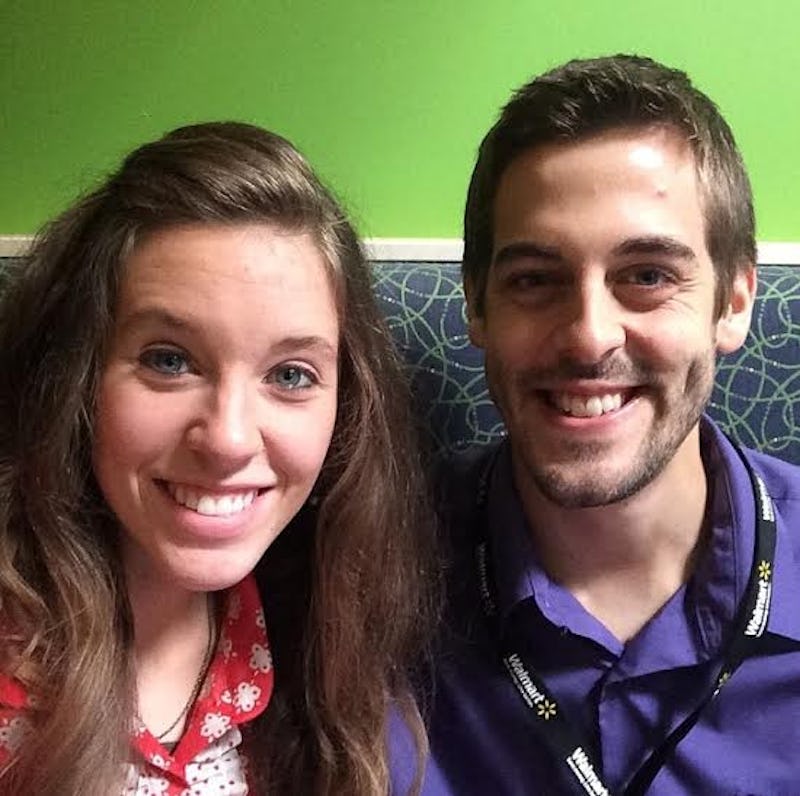 If you're a fan of the Duggars, you know that Jill Duggar has been very open about her pregnancy since she announced it back in August. So it should come as no surprise that Jill, and her husband Derick Dillard shared the gender of their baby publicly almost as soon as they found out too. Derrick Dillard and Jill Duggar are expecting a baby boy! Jill, one of the Duggar daughters from from the TLC reality show 19 Kids and Counting, is a part of a huge family as the TV show title suggests. In contrast, Derick only has a brother. Whether they end up with 19 kids or one, the couple has made it clear they're very excited about this pregnancy.
Although they were both happy to hear that their baby boy is happy and healthy, Jill really believed that their first baby was going to be a girl, saying, "I thought all along we were having a girl. Everyone made their guesses."
Derick seemed to breathe a sigh of relief when he heard about having a son: "As a new dad, to have a firstborn son to be our first child and be the leader of his siblings, it is very special." Derick's comment stands out in a way that may not be surprising if you follow the Duggars, but it can be interpreted in a couple different ways. Is it sexist that Derick said their first child being a boy means he can lead the other siblings? Did Derick just feel comfortable starting off with a boy because a son might be easier to relate to? Was it just an offhand comment justifying his excitement over finding out the gender? Maybe he would have made a similar comment if he found out he had a daughter on the way. The quote is very short and he is not a celebrity with media training, so personally I'm giving him the benefit of the doubt on this one.
But regardless of what Derrick meant with his comment, this couple shows no signs of slowing down when it comes to sharing their lives with the world. From their courtship, to their wedding, to their pregnancy, this has been a journey they've made with their fans. The couple has been very active on Instagram following their pregnancy announcement, but in a sweet way that is not at all annoying. Jill is only 18 weeks along, but there's already quite a lot documented:
The Start of a Baby Bump
Derick has been a proud daddy and their son hasn't even arrived yet. He showed off the beginning stage's of his wife's baby bump
The Beginning of the Second Trimester
Derick was excited to announce that Jill was officially in the second trimester, an important milestone in her pregnancy.
The Pregnancy Cravings
Jill showed off her favorite pregnancy snack and how she's keeping it healthy for her baby.
The Religious Inspiration
The couple took time to pick out Bible verses to write down for encouragement during rough parts of the pregnancy and delivery.
Congratulations to these two! I cannot wait to see what other cuteness comes with this pregnancy and the birth of their son. I'll be refreshing my Instagram feed on a regular basis.
Image: jillmdillard/Instagram