It Might Be Time To Say Goodbye To the Ark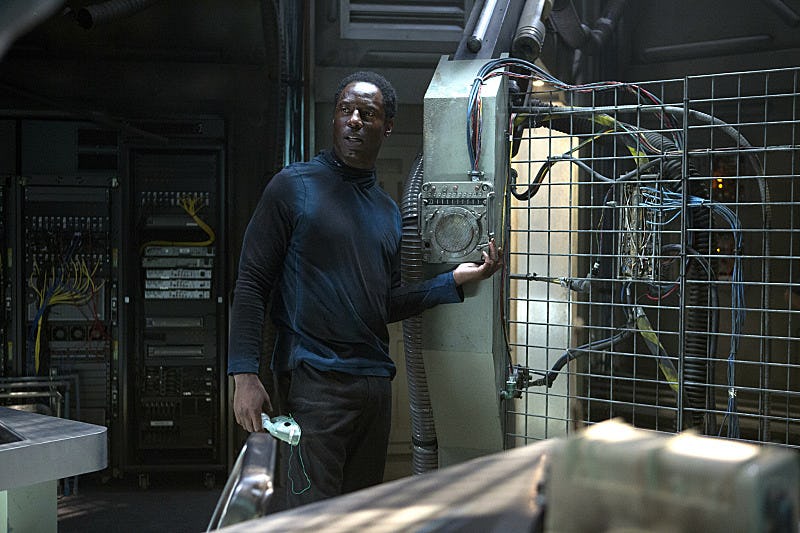 Well, all good things must come to an end. Apparently in Season 2 of The 100 , one of those "good things" might be the Ark.That's right, 100 fans, it could be time to say goodbye to the Ark and Chancellor Jaha in Season 2. At the end of the Season 1 finale, Isaiah Washington's character was still on the Ark with only a couple weeks left of oxygen to work with. He'd done his leadership duties and gotten his people to the Ground, but things were not looking great for him. It sounds like the end of that storyline, right? Maybe. Maybe not.
Because wait, there's more! Executive producer Jason Rothenburg told The Wrap that this might not be the end after all. He said, "We have a primary character who's up on the Ark. We won't say goodbye completely until that story is wrapped up." OK, that's a little bit vague, but we can work with it. So yes, we will be saying goodbye to the Ark, we just don't know when. At least this provides more hope than the Season 1 finale left us with. Check out the clip from the Season 2 premiere below and see where we might find Jaha when The 100 returns.
Oof, things are not looking good for you, Chancellor. While it may seem like the end is near, Washington gives a little bit of hope for Jaha, telling reporters at Comic-Con of his character, "He's not very well up there. A lot of strange things happen when you are dying slowly. You can die slowly for two seasons. You never know." Two seasons, Washington? That's a little agonizing, don't ya think?
While Washington may just be trying to stay positive about his stay on the show, he does have a point. Jaha is not a character to be put to rest quickly. We have to remember that he has more to deal with in the Ark than just the fact that he's running out of air to breathe. I'm talking about the weight of being a leader, i.e. executing a ton of people and realizing you really didn't have to.
But what about that Ark? Is it gone for good as well? Well, Cinema Blend makes it sound like Mount Weather, the mysterious place Clarke found herself in at the end of Season 1, may be the new Ark. By replacing the Ark with Mount Weather, fans can still feel like they're watching the same show as last season, while changing things up for an exciting second season.
So while we may not know exactly when, we can speculate that the Ark and Jaha have met their match and we should prepare our goodbyes for this upcoming season. But maybe it's not completely over. The 100's writers know how to keep a story going. Plus, there are always flashbacks. Until then, I leave you with this interview of Isaiah Washington at Comic-Con, awkwardly telling us absolutely nothing about Jaha and the Ark's future. Way to be a tease, Washington.
Hopefully we'll get some more solid answers when The 100 returns for Season 2.
Images: Katie Yu/The CW; Giphy