'Into the Woods' Has Finally Unleashed Its Singing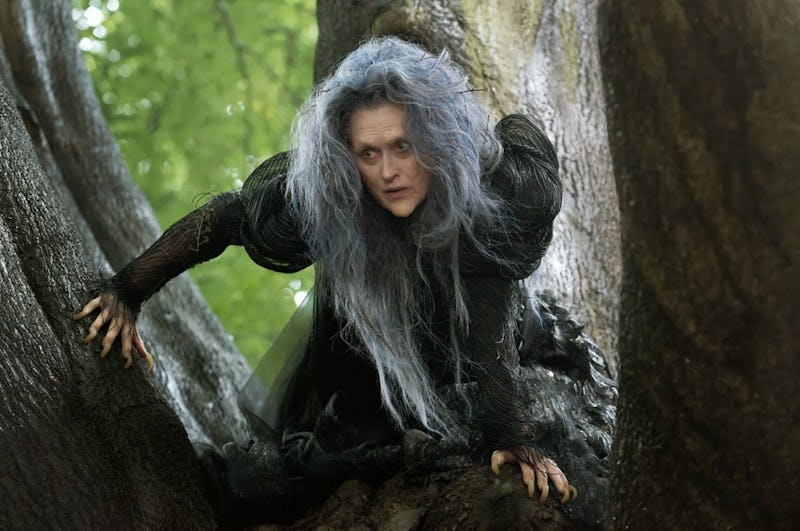 Stephen Sondheim is regarded by many to be one of the greatest – if not the greatest — living composers. Which is why it's been wearing on the patience of fans that the promotional materials for Into The Woods had included virtually no singing. The score's a classic one, after all, and the hordes are dying to hear what it sounds like in the mouths of actors like Anna Kendrick, Chris Pine, Emily Blunt, James Corden, and the rest of the cast of the looming adaptation. Our wishes have finally been granted: The new featurette for the movie is our first real glimpse at the music.
It's not a lot of singing, mind you — but it's there! People might actually know it's a musical from this one! Though we haven't heard Pine's princely pipes yet, Kendrick, Blunt, and Corden all showcase a bit of their vocals in this one. They're still not putting that trademark dark humor front and center, but the one line Pine does actually have in this — the first time we've seen him in these promos doing anything but standing there looking princely — is a nice little hint.
Another bonus: Sondheim is all over this featurette, singing the movie's praises. That's all kinds of promising. The movie comes out Dec. 25.
Image: Disney