'Jane The Virgin's Justin Baldoni Is Everywhere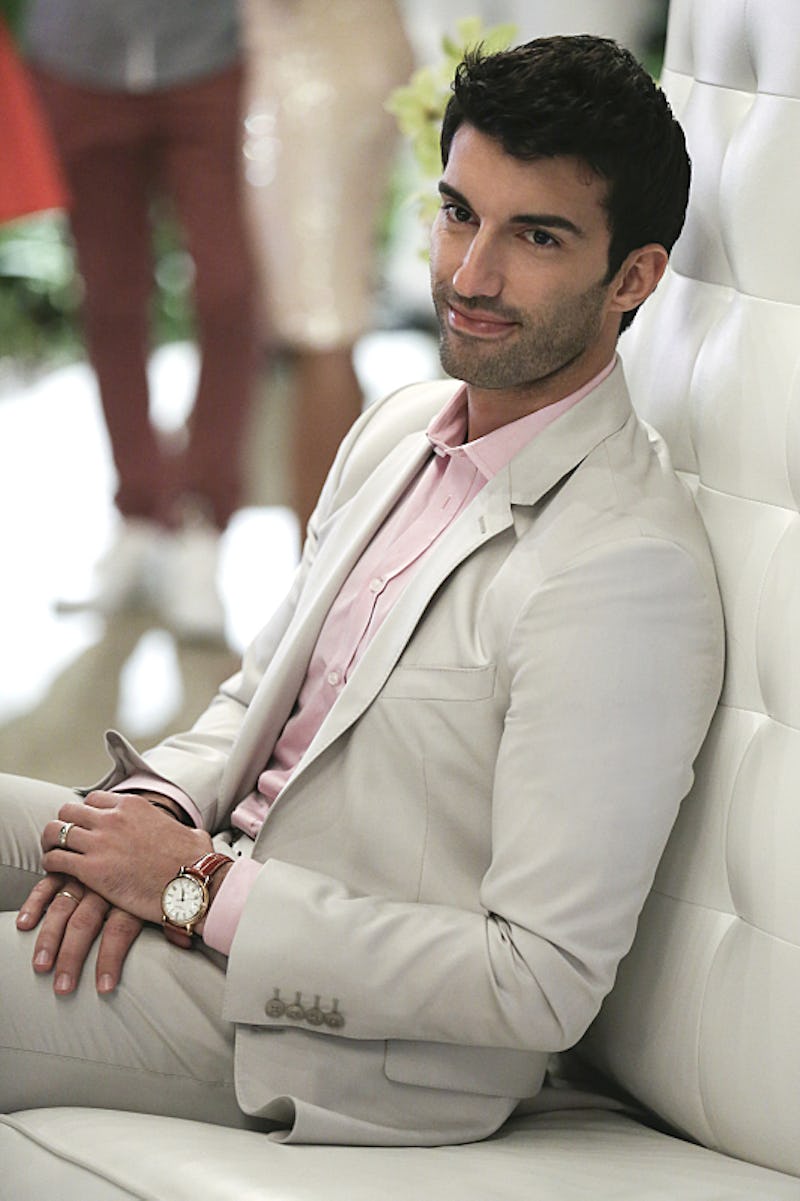 There's no one out there that isn't completely enamored with Jane The Virgin 's Rafael Solano, right? Part of the reason I think the new series is the perfect addition to The CW's fall TV lineup, might just be because I look forward to seeing Rafael on my TV every Monday night. OK, I do really love the telenovela-inspired series, but The CW really outdid itself when it cast Justin Baldoni as Rafael, Jane The Virgin 's resident heartthrob. Which is why I was surprised to learn that the 30-year-old actor has appeared on plenty of primetime TV series — he's been everywhere, so why are we just crushing on him now?
Baldoni's had huge roles in the past, which is why it's even more surprising that I thought he was a new face when I first tuned into Jane The Virgin. He's also a multi-talented man, not just a criminally handsome actor. Baldoni is the the founder of Wayfarer Entertainment, a full-service production company that focuses on creating "socially conscious media that celebrates and elevates the human experience." Sounds awesome, right? And Baldoni himself, while being the founder, is also "a documentary, commercial, music video, and film director who dedicates his talents and time in service of his fellow man." As if you needed more reasons than his smile and everything about Rafael to be in love with him.
Though Baldoni is seriously active behind-the-camera, we obviously want to see as much of him in front of the camera as possible — so here's where you can see Baldoni outside of new Jane The Virgin episodes.
The Most Committed Marriage Proposal of All Time
Do you love watching marriage proposals on YouTube? Well, I do and, surprisingly, I hadn't seen this one. In Oct. 2013, Baldoni proposed to his girlfriend Emily Foxler in one of the most elaborate romantic gestures the world has probably ever seen. It gets a little weird at times, but Foxler is clearly the luckiest girl in the world.
Heroes
Baldoni guest-starred on Heroes in 2009. Where, for two episodes, he played Alex Woolsey — a guy that could breathe underwater and, apparently, had sex with Hayden Panettiere's character Claire and hid in her closet.
The Suite Life of Zack and Cody
Baldoni also guest-starred in an episode of Disney Channel's The Suite Life of Zack and Cody in 2008. The actor played an impossibly attractive fencing teacher named Diego, who both Brenda Song's London and Ashley Tisdale's Maddie had a crush on, which threatened their friendship. Ultimately they decided that neither could date him, but it was a really hard decision. I mean, look at him.
Everwood
Baldoni's stint on The CW drama as Emily VanCamp's love interest is perhaps his most important role to date. The 30-year-old actor played Reid Bardem, a med student that fell for VanCamp's Amy and was secretly battling depression. According to Baldoni's Facebook page, his Everwood character was the first on The CW to attempt suicide, "giving the show a platform to discuss the effects and consequences of depression." Bardem survived the suicide attempt, and the role created an opportunity for Baldoni to reach out to teens battling with the disease through a series of PSAs.
Image: Tyler Golden/The CW