Mike O'Brien Better Keep Making These Sketches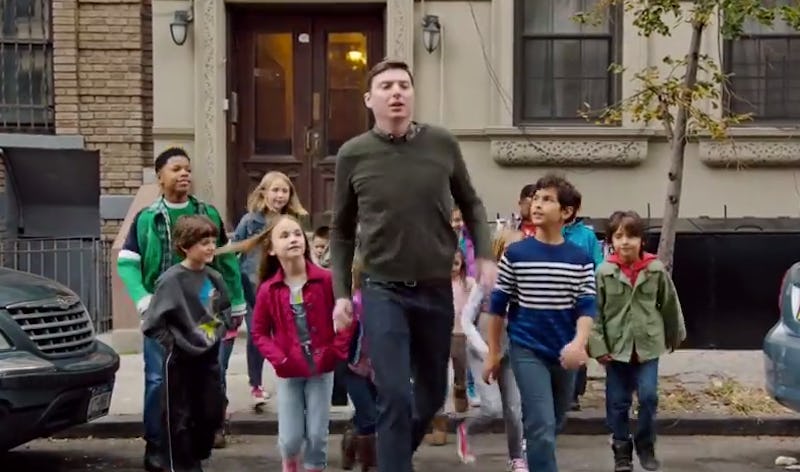 October is ending, and with it, our excuse to indulge in our scary Halloween fantasies will unfortunately fade away, as well. Saturday Night Live, however, will continue on, possibly for all eternity — and they've got a venue where the intersection of creepy, scary, and weird are almost always welcome, especially when you mix in funny. That "almost" is key, though, because Mike O'Brien's "The Kids" sketch was cut from Saturday Night Live 's most recent show, and it was all of the above.
As Vulture notes, O'Brien's been cut from SNL 's main cast but has ben sticking around to make shorts for the show. The latter part of this has proven to be a damn good decision thus far, as it led last time around to that great "Whites" sketch and has led now to "The Kids," in which O'Brien's trip home after dinner with his girlfriend's family is interrupted by a coven (horde? army?) of children, one of whom sits on a big throne and is cared for by a falsetto-voiced Jim Carrey. O'Brien's found a good place with these shorts for the show this season, so here's hoping he'll keep on keeping on by providing us with more of them. Children are terrifying, and that must be confronted.
And let us never forget 7 Minutes In Heaven:
Image: NBC