There's Major T-Rav & Kathryn Drama, 'SC' Fans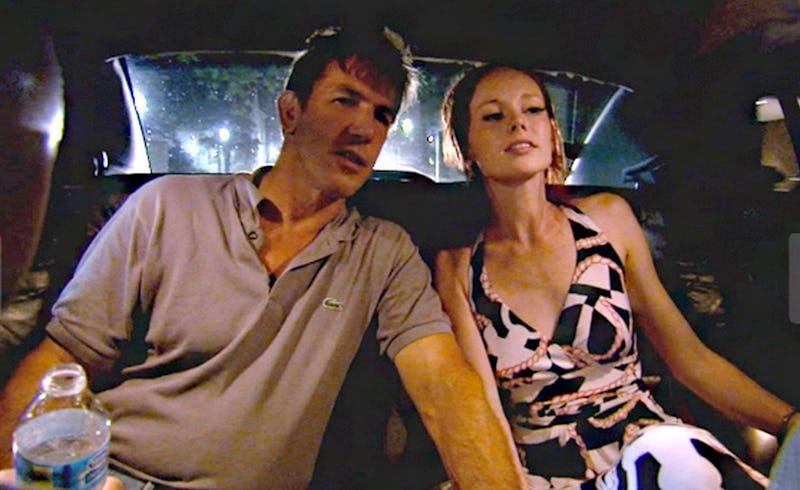 It's the end of an era: Southern Charm 's Royal Family has split up. Last week, SC star and U.S. Senate candidate Thomas Ravenel—who was recently accused of assaulting hairstylist Lauren Moser—and Kathryn Dennis called it quits. The two began dating last year while filming the first season of the reality show and Dennis gave birth to their daughter back in March. Sunday, Ravenel announced their breakup on Facebook (!!!!!). In the status update, he said he was upset Dennis chose filming Southern Charm in Jekyll Island over returning to their hometown ASAP after the Charleston Police Department began investigating the assault allegations:
When the allegations surfaced that I had assaulted Kathryn Dennis' hairdresser, I pleaded with Kathryn to leave the Bravo shoot in Jekyll Island. They had even packed her bags and had lined up a driver. She told me she was coming to clear my name but then she backed out at the last second and delayed telling the truth by 1 an 1/2 days. $900k of my campaign money down the drain. The investigators even told me that if she would have come and corroborated the accuser's story I would be cleared. The temptation of missing film time was a more a important value to her. So telling. Our relationship is over.
The post has since been deleted, but FITSNews nabbed a screenshot before Ravenel took it down. You can look at it here.
(It should be noted that Dennis did defend Ravenel. Last Thursday, Dennis told FITSNews that "Thomas never hit that girl" and "Anything false that is said, I will be correcting." Apparently, this was too little too late.)
BUT!!!! The plot gets even murkier: According to FITSNews' sources (who allegedly have documentation to back this up), Dennis dumped Ravenel—not the other way around—Saturday night, and the former SC Treasurer tried to pay her to stay quiet. And! Ravenel supposedly fired the nanny after the breakup because she would not call Dennis a "bad mom" on record. According to FITSNews, the nanny declined to comment and has hired an attorney. Uff da.
Monday morning, Dennis addressed the breakup on Twitter:
And Ravenel addressed his Facebook status:
Look, I know I'm a monster whose soul is fueled by hot reality TV gossip, but all of this bums me out. There's a child involved. And that child is unwittingly in the middle of what seems to be a big ol' mess. I sincerely hope that whatever the parents do, they do right by Kensington. I don't exactly know what the "right" thing to do is (I'm no parenting expert), but I'm rooting for it.
Image: Bravo