Sad News for 'Good Wife' Fans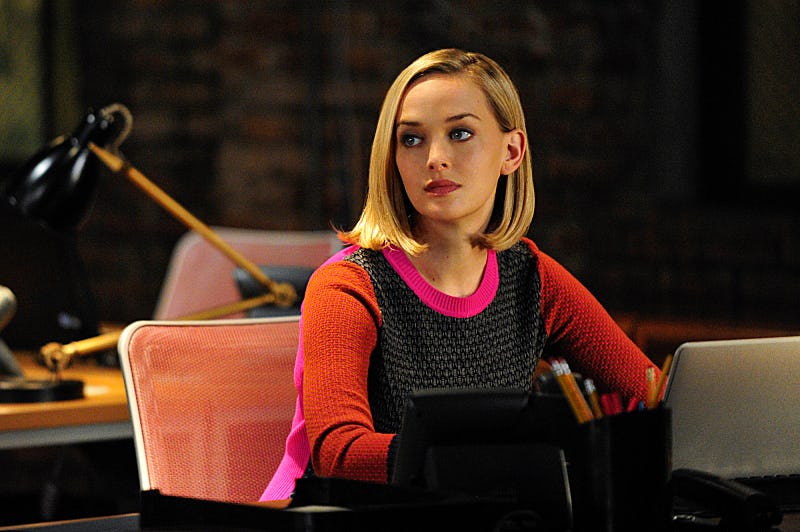 More sad television casting news: Jess Weixler might not be returning to The Good Wife . This unwelcome surprise comes just a few days after we learned that Archie Panjabi is leaving the show after Season 6. I'm not happy about any of this! When a fan asked Weixler on Twitter last week if viewers would be seeing more of her character, private investigator Robyn Burdine, soon, she responded, "Not sure when/if Robyn will be coming back. They have Kalinda take over at the firm." Wait... Panjabi's Kalinda is going to take over all investigation duties at Florrick, Agos & Lockhart? Why? The character's days on the show are numbered! In light of the news of Panjabi's departure, I thought for sure that Robyn would be getting some sort of a promotion. Sadly, that may not be the case. Viewers have never really gotten a chance to get to know Robyn, so having her leave now just feels like a waste.
Weixler, who is probably best-known for her roles in movies like 2007's Teeth and this year's The Disappearance of Eleanor Rigby, joined the cast of The Good Wife in 2013. At first, it seemed as though Kalinda and Robyn were going to have a mentor/mentee relationship, but the show abandoned that story line pretty quickly. Ever since, Robyn has pretty much always played second fiddle to Kalinda. She's never really had a story arc of her own. (Well, not an interesting one, anyway.)
Still, Weixler plays Robyn with a sweetness and naivety that's very endearing. She occasionally adds some nice moments of levity, as well. It seems clear to me that Weixler is capable of so much more than what the writers have given her to do so far (which too often just consists of standing in the background, holding a notepad and a pen), so the idea of her time on the show coming to an end already is really frustrating to me. I don't want to see her go.
Of course, Weixler's tweet said that she wasn't sure of Robyn's fate, so it's entirely possible that I'm getting all worked up over nothing. It just bugs me to see a talented actress who hasn't been allowed to shine. I hope that we'll get more details regarding Weixler's future on The Good Wife soon.
Images: John Paul Filo/CBS; David M. Russell/CBS; Best Possible Screen Grab/CBS