'Queen Bee' Gave Her the Hardest Task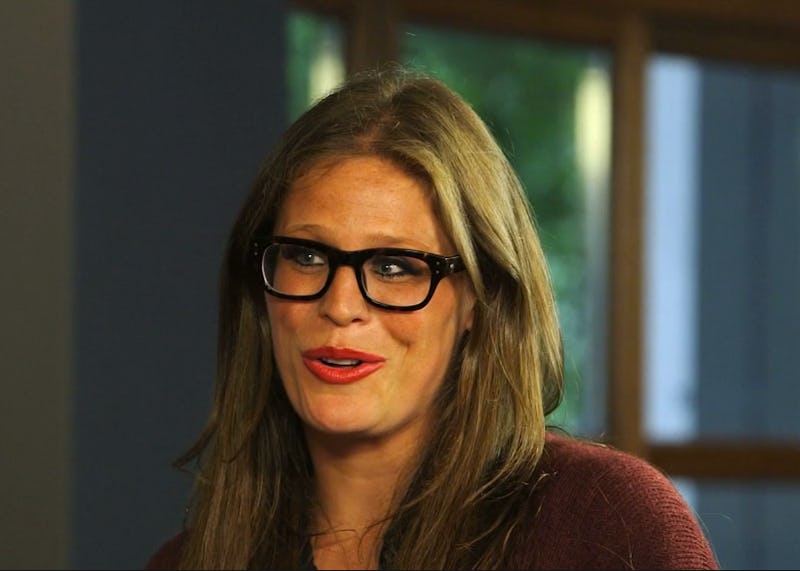 The first episode of Ora.tv's webseries Queen Bee has hit the Internet and it gives us a lot to process right away. Although it mainly serves to introduce both the judges (Divya Gugnani, Julie Roehm, and Lawrence D. Lenihan Jr.) and the contestants (Sugar Kiss Bake Shop's Gabriella Pullano, Just Jamie Scaves' Jamie Futterman, and BeltCraft's Mo Wilkie), the final moments of the episode are when things really get intense. Trust us — you'll want to tune in.
Still, it doesn't take long to notice one standout on Queen Bee — Jamie, who is given a particularly tough challenge at the episode's end. And she'll have to execute that tough challenge and impress these three faces, which will be even more difficult.
However, I'm not as worried about Jamie as I probably should be going into this challenge. From her introduction video, she seems to be the perfect person to rise to this occasion.
Jamie started out selling scarves to friends, which then expanded into an entire business. Considering the fact that scarves can be found on every street corner come winter in New York City, I can't imagine how difficult finding a foothold in that market must have been for her. But not only does she have tons of her product and a steady stream of customers interested in them, but she also has her own website and what seems to be a lot of drive to succeed. She'll need all of that business savvy and work ethic to complete this challenge and come out on top.
Then again, it's still too soon to tell who really has what it takes to be crowned Queen Bee. Check out the first episode exclusively below and stay tuned for next Tuesday when we actually get to see these tough ladies in action.
Image: Ora.tv (2)