What Is A "Sledneck" Anyway?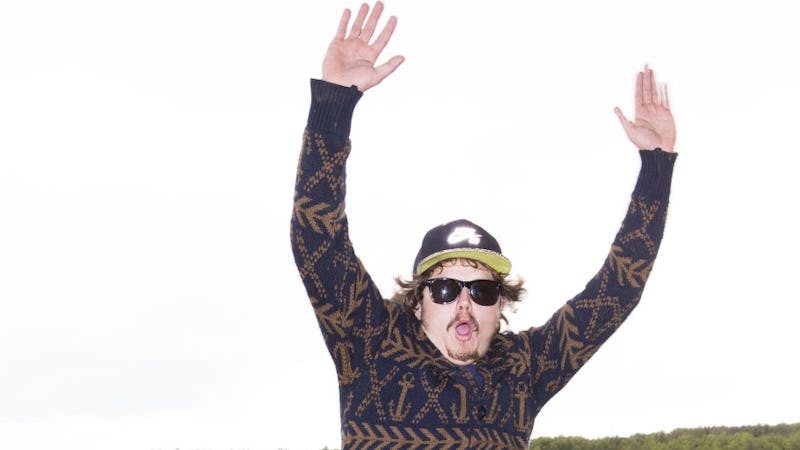 It's only just arrived and people are already calling MTV's latest Slednecks the Alaskan Jersey Shore . If you caught the preview of the show last week released on the network's app, then you've already met the latest crop of beautiful young partiers MTV is banking on you falling in love with. But what exactly is a sledneck?
Well, it's not supposed to be nice. But based out of Wasilla, Alaska, these small town kids happily identify with the Sledneck name. According to the amount of insider jokes and blogs about slednecks, the term refers to a person who lives in a snowy mountain town and whose version of getting down includes a lot of sledding and snowmobiling. But if you get down to brass tacks, it's basically a way to say "redneck" without saying redneck. Also, they live in snow, so sleds. Clever. Slednecks is also the name of a popular snowmobile gear company, so I can believe the the word has taken on meaning beyond that for some people who proudly own the title.
So what does the show entail? Surprisingly, if previews are to be believed, it still packs in a good amount of scantily clad folks, despite being set in the snowy depths of Alaska. It's hard to tell if activities like the "Polar Plunge" (a dip in ice cold water in skivves) are things the gang would do on their own, or if they are encouraged to do so for the network. (For the record, polar plunges are real things, with people staging them for everything from charity drives to celebrating the new year.)
If MTV's definition is to be trusted, Slednecks are free-spirited people who do totally normal things like bikini ice fishing and chasing moose in their cars. I don't know if we have a set of common Alaskan stereotypes already, but this show sure as hell is trying to establish them (still waiting to see if someone will say they can see Russia from their house.) Of course, I'll be most excited to check out the journey of Jackie, who is of "Inupiat Eskimo" origin per MTV. The Native American population of Alaska is an underrepresented group in American history lessons and in the media so it will be interesting to see how she fits amongst the rest of the Wasilla crew.
I'm less excited about expanding the definition of "sledneck."
Image: MTV