Here's the First 'Peter Pan Live!' Promo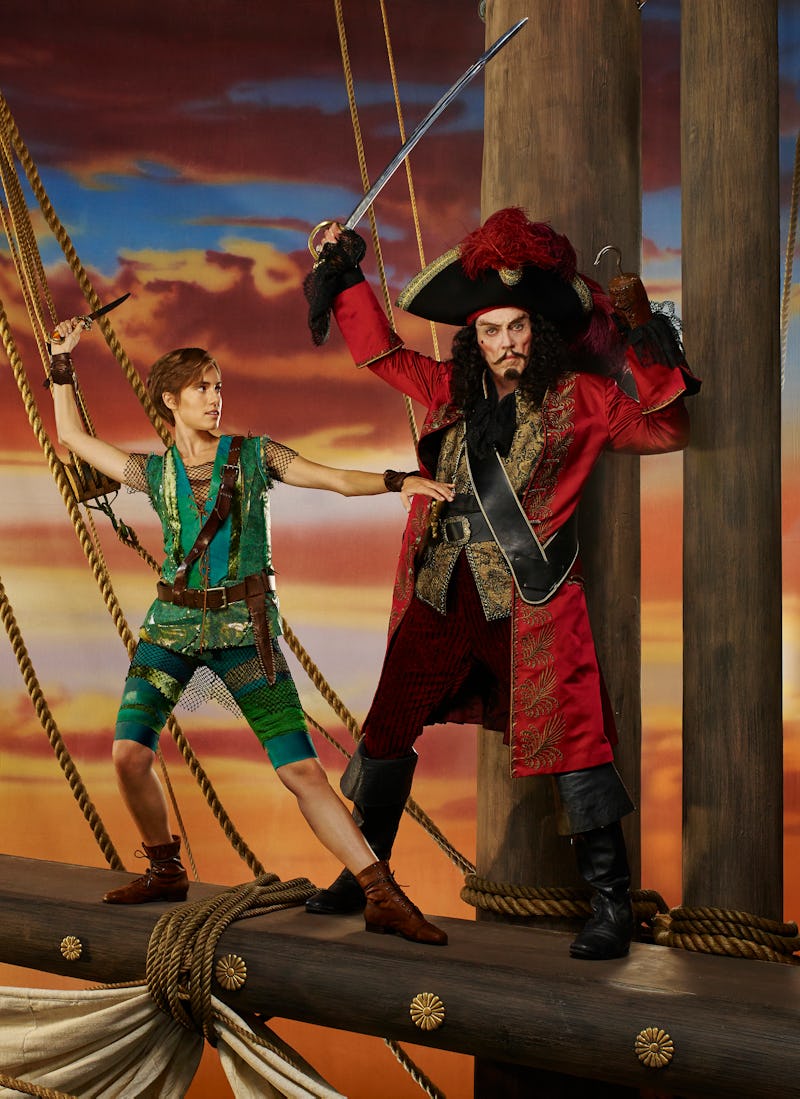 After the Sound of Music Live! happened last year, the idea of trying to do another live musical on TV seemed like a bad idea. But NBC is giving it another go this holiday season, and the promo for Peter Pan Live! is finally here. Allison Williams doesn't sing a note in the new video, but she does fly around and half-sword-fight with Captain Hook (Christopher Walken). This brief snippet is more of a behind-the-scenes look at how rehearsals are coming together, showing Williams posing for photos in her Peter Pan outfit and hugging people around set. Seems accurate, considering all the cute pictures she's been posting of Instagram of her and the Lost Boys.
Personally, I'm a lot less skeptical about Williams as Pan than I was about Carrie Underwood as Maria von Trapp. While Sound of Music also holds a more special place in my heart than Peter Pan, it's more that Williams is both a trained actress and singer, plus she does a pretty good job at looking the part. And if it's campy and fun, that will just make it even better. Now all I need is a little musical snippet. Just 30 seconds of "I'm Flying," please — is that too much to ask for? Peter Pan Live! airs Dec. 4.
Image: Nino Munoz/NBC